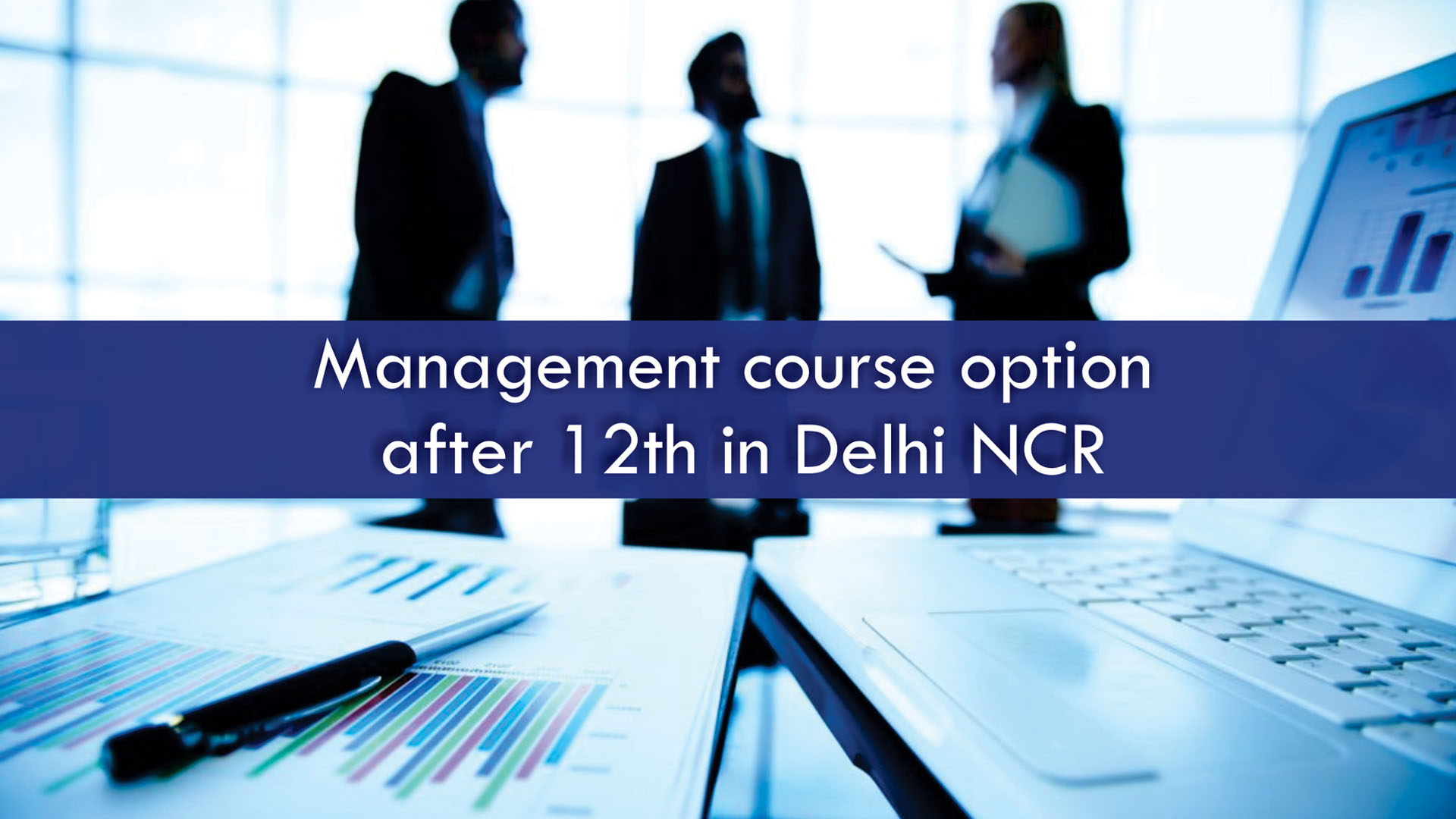 Bachelor of Business Administration (BBA):
BBA is one of the most sought bachelor degree programmes after 12th. It includes complete knowledge of leadership and management. It has been started to provide the ground knowledge for producing the sound management professional. This is one of the most job provider educational degree course. In India and abroad, there are various multinational industries, which are offering jobs to various business graduates. There are various universities/colleges in India which are offering BBA degree programmes for students and Lloyd business school is one of the best college in Delhi NCR, in this 3 year duration course, they offer knowledge and leadership skills and prepare students for managerial roles, during the tenure of course candidate learn various aspects of business administration and management through classroom lectures and practical projects. In shortthey teach the students with various aspects that are necessary for effective business management. Management Course after 12th
Master in Business Administration (MBA):
Most of the student after completing BBA prefer to do (MBA Course) Master in Business Administration(MBA).What makes MBA such a popular course is that students from all the streams, including Science, Commerce and Humanities can pursue it. It is an internationally-recognized degree designed to develop the skills required for careers in business and management. The value of the MBA, however, is not limited strictly to the business world. An MBA can also be useful for those pursuing a managerial career in the public sector, government, private industry, and other areas. And among various universities/colleges Lloyd business school comes under top 5 colleges in Delhi NCR, it is affiliated by APJ Abdul kalam university, Lucknow. And in this 2 year duration course they offer course in many disciplines.Students as per his/her interest can opt any specialisation like MBA in finance, marketing, HR, International business. Here students also has the opportunity to choose dual specialisation, if candidate wants.
In this programme Lloyd offer:
theoretical lectures
practical projects like internship
Industrial visit –to provide exposure to students about practical working environment
Various events and co-curricular activities are being organised in college at good level for students to develop there other skills like communication skills , leadership skills, management skills etc.
Its faculties, holding a diverse experience in different domains and are very helpful and supportive in each and every aspect whenever require to student. In short they groom each and every student in every aspect that are necessary for effective management in an organisation through their practical exposure.
Post Graduation diploma in Management(PGDM):
A Post graduation diploma in management is a diploma course offered by the Institution that are recognised by All India Council for technical education (AICTE) and which is autonomous and not affiliated to any university. PGDM is one of the most lucrative career option after completing under graduation. It is all the more rewarding because it is well aligned with the current industry trends by way of industry-integrated syllabus, enhancement of interpersonal skills and prepare students for forthcoming challenges in the co-operate world, paving the way to umpteen placement opportunities, and even making possible start up dreams of young management graduates. Number of colleges in India offer PGDM programme but if you are looking for best PGDM programme then Lloyd business school could well match up your expectation. Well the curriculum of PGDM is quite similar to the MBA course, however this programmes follows a more practical to impart management training.
And for this curriculum of Lloyd business school, comprises:
Theoretical lectures
Case studies –in order to prepare the students for the industries
Industrial visit- to provide exposure to students about practical working environment
Live practical projects are given to students, to develop other key area skills like leadership skill, management skills etc.
Lloyd actively participate in social and co-curricular activities. some of successful events are- HR conclave, SCM conclave, Technovate ,niyukti job fest, Lloyd's carnival, freshers party, farewell.
Various clubs are there for students in order to groom them in practical way and for this activities are conducted –CSR club, marketing club, events like quiz competition and looking forward to successful events.
Work & learn programme – Lloyd offers a unique work & learn programme, which provide paid on-the job training (6month duration) for educating students about skills, knowledge and competencies needed for employees to succeed within cooperate setup.
Lloyd business school has undertaken an initiative to increase skill and employability of student through specialised industry integrated PGDM program. As Lloyd is successful in imparting industry oriented flagship course of
PGDM Human Resource management in collaboration with manpower group
PGDM Supply chain management in collaboration with safe educate
PGDM business analytics in collaboration with IBM
These collaboration makes programme stronger by getting students exposed to the best expert in the industry. And now coming to faculties member they are active and regular participants in conferences and symposia. AndHolding a diverse experience in different domains and are very helpful and supportive in every aspect . In layman language it helps students to acquire not only new skills , techniques and knowledge on key business area such as strategic management , finance, HR,SCM and BA but also integrate and inter-link these concepts to an enterprise level.