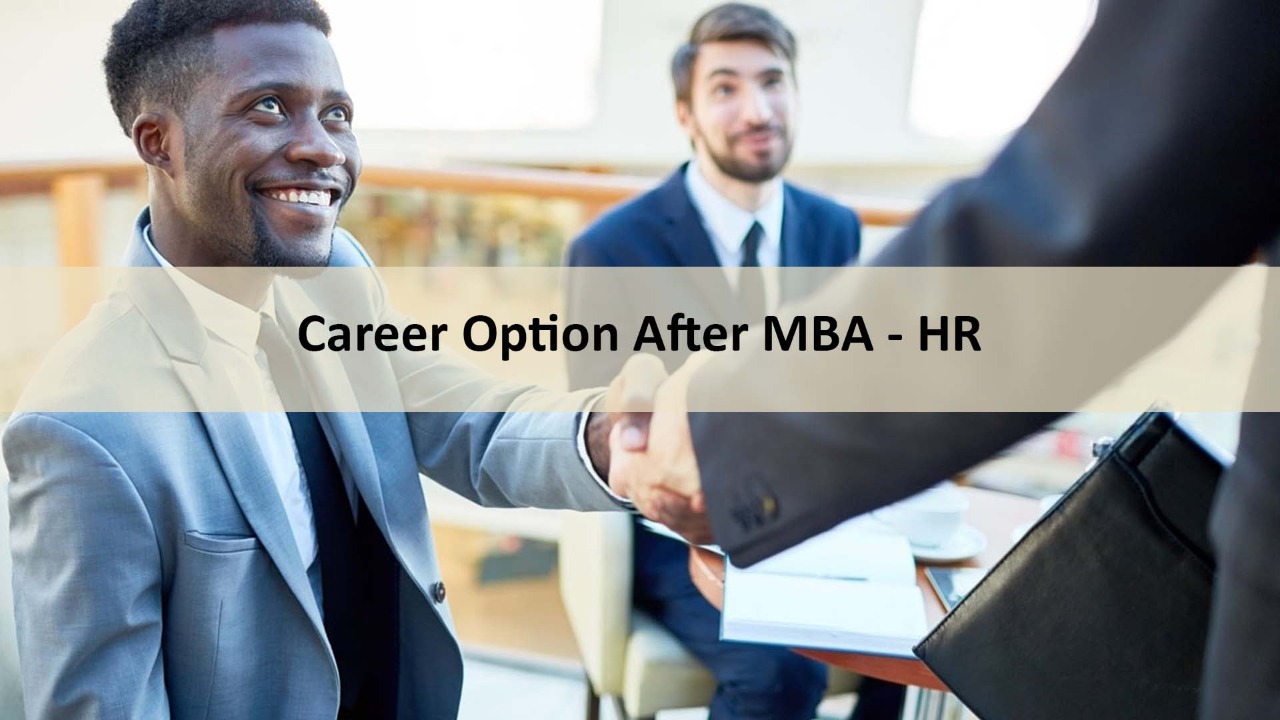 Masters of Business Administration is an internationally recognized professional degree. It renders the advanced theoretical understanding of business and management aspects. It also furnishes skills through practical training for the effective and efficient management of business organizations. Gradually, the program has also developed its scope in the public sector, government sector, service industry, etc. apart from the private sector. MBA Degree is offered in many specialized domains like Finance, Human Resources, Marketing, International Business, Information Technology, Supply Chain Management, etc. Few B-Schools like Lloyd Business School - MBA College In Noida offers program with dual specialization also. mba hr scope scope of mba in hr what are the job opportunities after mba in hr why mba in hr
From all the specializations mentioned above, MBA Human Resource is one of the most prominent and opted course. MBA Human Resource is the next big demanding profession from a job's perspective. One of the major beneficial feathers attached to the course is its uniqueness. There are not many courses available as a substitute for the HR course. This indicates that if some industry is looking for a candidate for the Human Resource profile, the only option is MBA HR. Along with the uniqueness, it also cherishes the advantage of wide scope. Human Resource caters to the responsibility of managing employees with an eye on enhancing their performance. It deals with all the roles starting from hiring a suitable candidate, equipping skills in employees as per organization's requirement, improvising their performance, appraising performance on various intervals, compliance of policies, managing their compensations, resolving grievances, maintaining relations, ensuring health and safety of employees, etc. The list is sizable so is the scope of Human Resource in industry.
On the part of career prospects, following are the domains and titles of Human resource Profile. As far as salary is concerned, the bracket starts from 2 lakhs and may extend till 20-25 lakhs depending on your experience and expertise. A good B-school like Lloyd Business School - Top Management College may help you in fetching a campus placement of 4-6 Lakhs.
Major domains of HR in the industry
1. HR Generalist:
The Generalist profile includes almost all the basic functions of HR. The domain is not specialized in any one function. The roles of Human Resource Generalist include Hiring, Training Development, Compensation, Grievance Handling, etc. It lacks the deep insight into any specialized area. Middle to small-scale organization offers generalist profile majorly.
2. HR Specialist:
In this domain, the job profile will be specialized to a single function. It provides expertise in that function but lacks knowledge in other core areas of HR functioning. Large scale to middle scale organizations offers this profile. The Job Titles majorly offered under HR specialist domain are:-
Hiring Head/ Recruitment Head/ Technical Hirer
Training & Development Manager
Relationship Manager- HR
Compensation Manager
Change Expert or Consultant
HR Advisor, etc.
3. HR Consultant:
The profile demand rich experience and expertise in the Human Resource functioning. It deals with long term planning (forecasting) or problem solving. The profile ensures a handsome payment after work but indeed, it is a challenging job. It is the most niche domain and majorly offered by big giants of industry. It is one of the good options if you want to have your start-up after gaining an experience of good 10-15 years. Many organizations irrespective of scale outsource their functioning to HR consultants who are assumed experts in their areas.
4. HR Technologist:
The domain deals with the technical aspects of the Human Resource department like managing ERPs or other technical assistance to an organization in managing HR. For this, one needs to have a tech background in Grad.
5. Counselors:
The domain demands an additional knowledge of psychology along with HR knowledge, experience in field and expertise. Large-scale organizations and industry giants offer the profile.
Apart from domains mentioned, some profiles desire to have HR qualifications like Liaison Officers who are responsible for maintaining a connection between organizations and outside parties. If you bag the legal degree along with HR qualifications, the profile like industrial relation manager, legal representative may get offered. MBA HR degree will open many gateways for further growth. However, the dedication and passion for work along with knowledge is the only essence for success. Further, the scope of HR is gigantic especially if you opt for a good B-school like Fore School, Delhi; XLRI, Jamshedpur; MDI, Gurgaon; ISB, Hyderabad; Lloyd Business School, Greater Noida, etc.