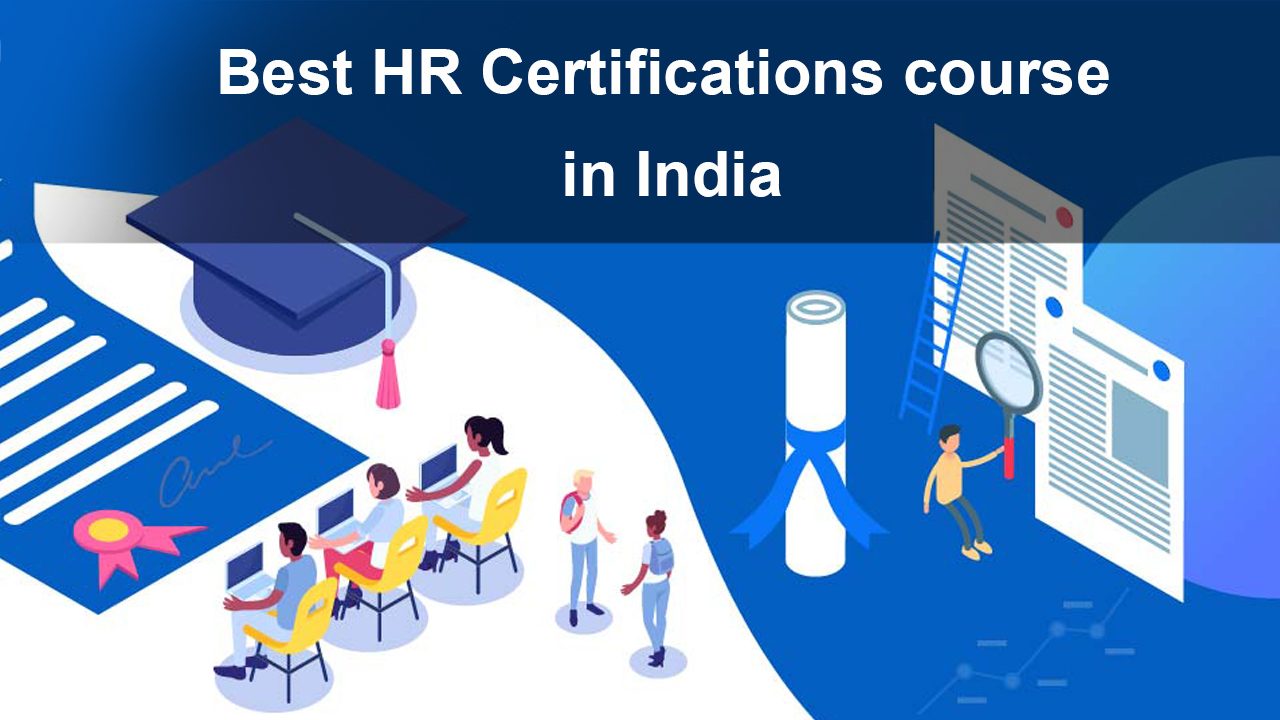 "WE are all born talented"
The above quote truly represents the power of innate knowledge that we all posses however converting this inert skill in to competencies require driving the cutting edge of good performance and practice. Behavioral enhancements in HR which were considered primary in earlier days, is no more enough.
Certifications (HR Certifications) are the best way to achieve the innate strengths into growth prospects. The functional role of Human Resources is the key to achieving strategic objectives of an organization. However, it is a highly challenging profession which requires competent professionals in the knowledge framework of people management functions. Strategic Human resources has become the back bone of organizational development. The need for efficient and expert human resources professionals is required for the well being and strategic outgrowth of businesses through people reformations. Human resources are hallmarked by professionals who have good business acumen and people management skills. To meet the requirements of the business requires competency based certifications which could be delivered to three subset of the professional's namely early, middle cum order and the strategic senior level management.
There are many global certifications that are available that demonstrate the excellence in knowledge and practice based HR areas. The SHRM community in India has many elite premier organizations offering good certifications. To be an effective HRO it is required that a skilled line manager who has people management skills can do wonders to organizational profitability. Human resources with global mindset have to be exemplary with niche skills that can enhance the people moderated human resources functions. Human resources require a skill set which is composite. Awareness about all business functions, a systems approach needs to be adhered. Certifications in HR should be a set of knowledge, skill, competencies and practices. hr certification courses in delhi ncr
For students can obtain a certification in order to pursue higher education or a job in future in their field of interest. The approaches to certification in SHRM are role specific. They could be divided in to various functional expertise or functions of HR:
Compensation and Payroll
Employee Benefit Administration
Training and Development
Competency Management
Hiring and Interview
Technology oriented like ERP
The top most certifications that are available in India as discussed above are mostly expertise in functional areas like:
Prime Certification's In HR
Certified Professional in Learning and Performance (CPLP)
Professional in Human Resources (PHR)
Senior Professional in Human Resources (SPHR)
SHRM Certified Professional (SHRM-CP)
The premier Institutes which are offering online certification are:
The courses above provide comprehensive skill set to professionals and students to undertake global leadership roles in Human Resources function .XLRI with SHRM (Society for Human Resources Management) has partnered to provide best in class HR certifications. This society is the world's largest human resources consortium of professionals and academicians. SHRM is noble in its cause to HR profession which provides innumerous certifications, community, e-leaning content, research opportunities, academic interface and consulting opportunities. It is a global platform in more than 160 countries and having more than 3 lakh members.
The SHRM Body of Competency and Knowledge (SHRM BoC), offers course certifications basis the three levels of professionals for early-career and mid-level practitioners, and the SHRM Senior Certified Professional exam for senior-level and executive practitioners.
Another body of rich knowledge is the TV Rao Learning systems Pvt Ltd. TVRLS headquarter at Ahmadabad is one of the prime HR certification institutes started and founded by Prof TV Rao .TV Rao learning systems provides 6 month short duration courses which can provide quantum leaps in the knowledge repository of professionals and students aspiring for a job in Writhe two highlight courses are Performance Management Systems and Competency modeling courses.
Another elite set of professional bodies in India for Human resources is the NHRD network of HR practitioners. The National Human Resource Development is a centre for global prominence and is a National apex body of professionals in the HR field. NHRD is committed to the training, growth, education and experiential learning. It has many multinationals, corporate and industry houses including Government, MSME and NGO's spread across 30 chapters in India for HR practioners to share their knowledge. Attending seminars and guest lecturers offered by the NHRD could be a great source of learning.
An area of gaining interest is the technology oriented certifications in the field of Human resources. In this digital age of cyber – physical spaces HR need to be abreast with technology and its implications on the HR functionaries. Also HR needs a lot of data management skill set to be able to drive meaningful insights for which require expertise of technology tools and techniques. There are many global firms that are offering trainings in Enterprise Planning ERP, HCM tools like SAP, Oracle, and PeopleBaan etc which are highly paid professional job in the world over. SAP-HCM certification is the premier league of certifications that the industry has in its kitty of certifications. SAP Education has developed a skills academy in SAP HCM implementation which is or SAP Certified Application Associate – Human Capital Management with SAP ERP 6.0. It is preferred that for this certification professions should have Industry experience before entering these as requires a lot of HR functional knowledge .Also these certifications are very expensive so work and save money to get yourself this distinguished certification. The modules covered in SAP certification in HCM are:
Personnel Management
Personnel Administration
Recruitment
Organization Structure
Compensation Management
Personnel Development
Organizational Management
Travel Management
Time Management
Payroll
Other than above , it is a basic requirement for the HR professionals to be good in Excel , as majorly all organizations still are thriving on excel and advanced excel skill set for employee management . Hence students should be proficient else could undertake trainings to get themselves good at using excel. Knowledge about Human resources Information system (HRIS) also is required. Talent management software, Performance management software, Talent Acquisition software are some of the technologies which are using HR on a digital platforms. Also "gamification" HR is using in big way for Training and Development ways for its employees .Thus certifications are just tools that help to bring the knowledge in to practicable applications. It not important to qualify a certification, but the learning that you drive from a certification course is the prime concern. Trainers, content analysis and application tools that are taught in the trainings are of very critical insight. Also of prime value are the language, presentation and etiquette learning's for an HR professional, primarily. These learning go unsaid with the profession .Certifications which is supplemented by live projects are always a preferred learning to drive home the practical implications of the learning's.
Make the best choice thoughtfully
All the Best!