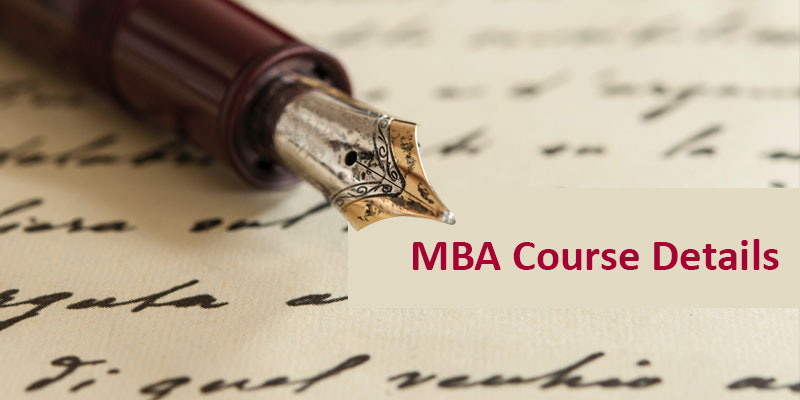 Students from all around India are opting for MBA courses after graduation, as MBA offers an array of possibilities and career options after completion. Apart from widening the range of career options, an MBA course upgrades your skills, adds value to your CV, and can open up the possibility of becoming an entrepreneur. Aspirants need to secure valid scores via exams such as CAT, XAT, NMAT, SNAP, MAT, and CMAT, complete their graduation with a minimum of 50% marks (45% for SC, ST, and PWD categories) from any college in India that is recognized by UGC. Once you clear any of the entrance exams, you can apply to any college for MBA, if you fit the eligibility requirements. Delhi NCR has the highest number of top MBA colleges, and nothing can beat somebody who graduates from those. Let's have a look at the Best MBA colleges in Delhi NCR , along with their fees, curriculum, and other aspects!
Top 10 colleges (along with fees) in Delhi NCR offering an MBA course
Amongst the 400+ colleges in Delhi NCR, offering an MBA course, the list below contains the colleges that one must shortlist for consideration, to ensure a successful career. The average fee of the course is 15K to 25 lakhs. Here's the list, along with the fees of those respective colleges:
1. Birla Institute of Management Technology (Greater Noida)

Fees - Rs 10-12 lakhs.
Entrance exams accepted - CAT, MAT, XAT, CMAT

2. MDI Gurgaon - Management Development Institute (Gurgaon)

Fees- Rs 12.8-25 lakhs.
Entrance exam accepted - CAT.

3. Indian Institute of Management (IIM Rohtak)

Fees- Rs 16-31 lakhs.
Entrance exam accepted - CAT

4. SGT University (Gurgaon)

Fees- Rs 3-7 lakhs.
Entrance exam accepted - SGTUBE

5. Department of Management Studies, IIT Delhi (HauzKhas)

Fees- 8-10 lakhs
Entrance exam accepted - CAT

6. JamiaMilliaIslamia (Jamia Nagar)

Fees- 47000- 1.5 lakhs
Entrance exam accepted - JMI Entrance exam

7. Amity University (Noida)

Fees- Rs 7.67 lakhs
Entrance exams- MAT, GMAT, CMAT.

8. Delhi School of Management (Rohini)

Fees- 4.19 lakhs.
Entrance exam accepted - CAT

9. Sushant University (Gurgaon)

Fees- 6-8.30 lakhs.
Entrance exams accepted - CAT, MAT, XAT

10. SRM University (Sonepat)

Fees- 3.50-5.50 lakhs.
Entrance exams accepted - CAT, MAT, XAT, CMAT, NMAT, SNAP, SRMHCAT
Curriculum or course structure
The major subjects which are included in an MBA course in India are Economics, Marketing, Operations, and Accounting and elective courses of the aspirant's choice. To complete an MBA course in India, an aspirant usually requires 2 years. The other versions of MBA that have recently been introduced are Online MBA, Distance Learning MBA, and Executive MBA. Specialised MBAs are also gaining traction these days as they offer students a chance to work in a particular field and study the course material that is only relevant to their desired career choice. Going for specialised MBAs is usually a good call because it saves the students the time and effort of studying other subjects that may or may not be required in the practical line of their work. The curriculum also consists of relevant fieldwork, internships and externships, industrial visits, dissertations and final project reports, for which equal credit is given. The exams are generally taken semester wise.
1. Semester 1(Same For All Specializations)

Topics of study — Business Communication, Financial Accounting, Information Technology Management, Human Resource Management, Organizational Behavior, Quantitative Methods, Managerial Economics, Marketing Management.

2. Semester 2 (Same For All Specializations)

Topics of study — Economic Environment Of Business, Financial Management, Management Accounting, Management Science, Management Of Information System, Marketing Research, Organization Effectiveness And Change, Production And Operations Management.

3. Semester 3 (Contains Subject According To Specializations)

Topics of studystudy — Business Ethics And Corporate Social Responsibility, Legal Environment Of Business And Strategic Analysis.

4. Semester 4

Topics of study — International Business Environment, Project Study, Strategic Management.
Specializations Available and Subject Under Them
In addition to the core subjects in the 3rd and 4th semesters, the candidate must choose topics for the subject of specializations from the list below. These specialisations are the determining factors for a student's choice of career path. Sometimes, students like to choose offbeat areas of management like travel and tourism, hospitality, media management, and more alike, to balance out their passion and profession. Thus, an MBA degree offers immense scope when it comes to flexibility and career prospects if the student is strategic enough to align. Some of the most common MBA specialisations are given below, along with the topics covered under them.
1. Finance

Topics — Security Analysis And Investment Management, Quantitative Analysis Of Financial Decisions, International Financial Management, Project Planning, Analysis, And Management, Financial Derivatives, Fixed Income Securities, Portfolio Management, Risk Management, Management Control System, Management Of Financial Services, Corporate Governance, Corporate Taxation, And Financial Reporting.

2. Marketing

Topics — Advertising Management, Brand Management, Analytical Marketing, Consumer Behavior, Sales Force Management, Competitive Marketing, Retailing Marketing, Internet Marketing, Business Marketing, Service Marketing, Sales Promotion Management, Marketing Channel, Brand Management, Advanced Research Techniques In Marketing.

3. OrganisationalBehaviour and Human Resource Management

Topics — Managing Diversity, Management Of Industrial Relations, Counseling Skills For Managers, Human Resource Planning And Development, Performance Management, Negotiation, Persuasion And Social Influence Skills, Compensation Management, Managing Interpersonal And Group Processes, Training And Development, Leadership, Power And Politics, Cross-Cultural And Global Management.

4. Entrepreneurship

Topics — Family Business And Entrepreneurship, Social Entrepreneurship, Financing The Entrepreneurial Business, Entrepreneurship Creativity And Innovation, Growing Business Management.

5. IT Management

Topics — Business Process Reengineering, Managing It-Enabled Services, Knowledge Management, Database Management System, Business Intelligence, Strategic Management Of It, Network Operations, Management And Security.

6. Productions And Operations Management

Topics — Advanced Operations And Management, Quality Management, Supply Chain Management, Technology, Innovation And New Product Management, Environment And Safety Management, Operations Management, Production Planning, Decision Model And Optimizations, Quantitative Analysis Of Risk.

7. Services Management

Topics — NGO Management, Service Operation Management, Tourism Marketing, Hospitality Marketing, Total Service Quality Management, Airport Management, Transportation Management.
Important facts to know about an MBA course
The full form of MBA is Masters of Business Administration. The employment scope of an MBA aspirant is vast! The employment areas in which one can get recruited after completing the course are banks, brands, educational institutions, financial organizations, industrial houses, multinational brands, public services, tourism, and personal business, as managers, officers, specialists, entrepreneurs, and many more. The major recruiters of MBA graduates are- Flipkart, Amazon, HP, ITC, Citibank, Aditya Birla group, Deloitte, Reliance, HDFC, ITC, Microsoft. The average salary of MBA graduates ranges from Rs 6 lakhs to 20 lakhs.
Conclusion
MBA undoubtedly opens a wide range of prospects for you, and the Top MBA colleges , especially the ones under Delhi NCR, take you a step ahead towards the career of your dreams. In this article, we have covered pretty much all the vital information that is needed to acquaint oneself with the MBA course. As we're aware, most of the leadership positions in top companies are occupied by MBA graduates or people who have studied management at an academic level, whichever the degree might be. The course also breeds most business-minded people, self-starters, tech product founders, and digital entrepreneurs. With all the necessary information mentioned above about colleges, curriculum, and prospects, the aspirants can choose the best for themselves and kick start their MBA journey right now!