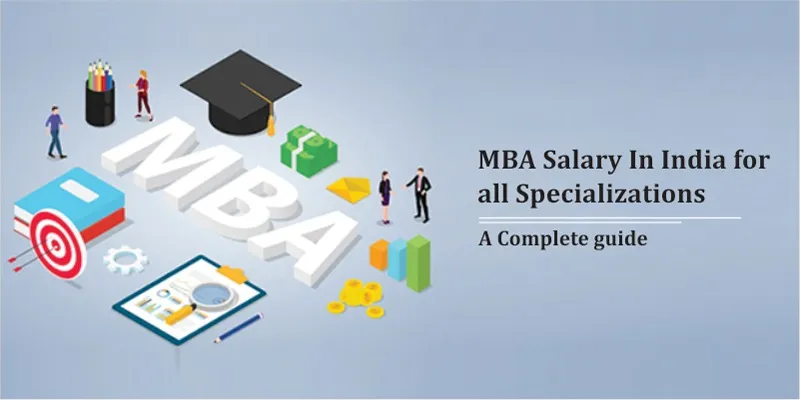 Introduction
MBA or Master of Business Administration is one of the most coveted postgraduate courses the current youth of India is inclined to. The perks that come with the degree act as a catalyst in this case. Known for enabling students to bag the highest paid jobs, MBA builds the perfect premise of business disciplines which form the core of the knowledge and skills that professionals can leverage in the corporate world. The world is currently so much powered by corporations and their commercialism that it will not be too presumptuous of us to say that it is the corporate world that governs the world economy.
Owing to these facts, the students aim to get themselves enrolled in different prestigious business schools for this two year-long degree. An MBA graduate is very high in demand not only in the country but also abroad. This degree offers many specializations from which one is required to choose the program that seems most viable to them in terms of interest and most importantly placements and packages received.
Just in case you needed a well-jotted guide on the packages received after pursuing a particular program, here is a well laid read for you!
What are the various specializations that this degree offers?
Let us look at some of the most common specializations that an entails:
MBA in Accounting
MBA in Business Analytics or Business Intelligence
MBA in Healthcare Management
MBA in Financial Management
MBA in Marketing Management
MBA in Human Resource Management
MBA in International Business
MBA in Media Management
MBA in Banking & Financial Services
MBA in Tourism Management
MBA in Rural Management
MBA in Agri Business Management
MBA in Entrepreneurship & Family Business Management
Why opt for specialization when you can get a generic MBA degree too?
Getting an MBA Specialization is often considered to be the ladder to bagging a high paying job. However, this expectation might not always be the case.
An MBA specialization basically helps you narrow down your choices so that you can accent on the portion that stirs your interest the most besides promising you a bright future.
It gives you in-depth knowledge about a particular program. When you hold greater expertise in a specific niche, your chances of getting a high paying job increase manifolds.
Studies have shown that the value of a specialized MBA is worth more than that of a generic MBA in terms of annual compensation.
Some of the most coveted specializations in details:
Enlisted below are those disciplines that are most sought after in the country at present-
MBA in Marketing: MBA in marketing helps an individual to accelerate their interpersonal and communication skills and enhance their leadership skills. The jobs that an MBA in Marketing graduate can be eligible for are business marketing, digital marketing, retail marketing, brand management, product management, etc. An MBA in marketing covers all facets of marketing holistically.
MBA in Finance: An MBA in Finance is one of the most in-demand MBA courses in India. An MBA in finance is a popular option as it brings with it several opportunities in the business and finance sector.
MBA in Human Resources: As organizations expand their infrastructure, the need for qualified HR professionals sees an upsurge. It is crucial for all HR operations to run smoothly inside a business. The need for HR specialists has increased as human resource management has become more relevant in all industries.
MBA in Business Analytics: The traditional job roles with this degree are a data analyst, business analyst, marketing data analyst, data-mining expert, qualitative analyst, data warehouse, and architecture. The scope of an MBA in Business Analytics is on the rise and thus, you can take this up to add to your leadership skills.
MBA in entrepreneurship: This degree would help one gain a holistic perspective to run a corporation or a business. Job roles consist of managerial positions such as Chief Executive Officer (CEO), Vice President, Supervisor, Business Consultant, and Executive depending on the level of experience. With an MBA in entrepreneurship, one can think "out of the box" and help with the direct growth of the company. This specialization is aimed at those who wish for senior managerial roles in fields such as finance, business management, human resources, account management, etc.
MBA in Healthcare Management: MBA in healthcare management or MBA in hospital management has gained popularity in recent years. This specialization provides several work prospects, including Healthcare CEO, Hospital CFO, medical project leader, hospital supervisor, and hospital financial managers etc.
How far does experience go in impacting the salary a person gets?
Most of the corporate firms look for an employee with some kind of an experience. Only a few prefer novices. Experience is one crucial factor that plays a significant role in manipulating the salary you get. Some firms proactively look for candidates with better qualifications and more years of experience, while other businesses may have job roles that are open to more fresher's and young talent. It is important to weigh the requirements of each company you're applying to. Additionally, it is also pivotal to note that fresher's must decide their overall career goal in the first 3 years of their professional lives so lay out a clear, visionary, and upward moving compensation bracket for themselves.
Remuneration that different specializations let you earn
Salary is a very vital determinant of which specialization one should pursue. When it comes to preference in leadership roles, professionals who hold an MBA degree have the potential to make a fortune. To walk students through the earning metrics of some popular specializations, here are the average annual salaries of each. Additionally, the college you go to also goes a long way in deciding a student's annual package. If a student has completed his MBA from a tier 1 college, he/ she will most certainly have a higher annual package than the former.
| Course | Average Annual Starting Salary |
| --- | --- |
| MBA in Marketing | Rs 7,82,000 |
| MBA in Digital Marketing or Media Management | Rs 5,50,000 |
| MBA in Finance Management | Rs 7,30,000 |
| MBA in Human Resource Management | Rs 5,20,000 |
| MBA in Business Analytics | Rs 5,40,000 |
| MBA in Entrepreneurship | Rs 5,50,000 |
| MBA in Information Technology | Rs 7,60,000 |
| MBA in Event Management | Rs 5,77,000 |
| MBA in Healthcare Management | Rs 6,00,000 |
| MBA in Operations and Supply Chain Management | Rs 6,00,000 |
Conclusion:
If you want to ensure a secured future, perhaps an MBA is the right fit for you. It not only lets you upskill but also indicates towards a great future. Most MBA graduates pursue the degree to seize managerial opportunities and climb up the success ladder or to make a shift in their careers. The salaries are impressionistic depending on various factors such as experience, knowledge, location, etc. Irrespective of the program you pursue, the goal will be common for all i.e to embody the goals and objectives of the company. With this guide on the salary offered after pursuing various specializations, we hope that you will get a good grip on the importance every discipline holds and make an educated choice.