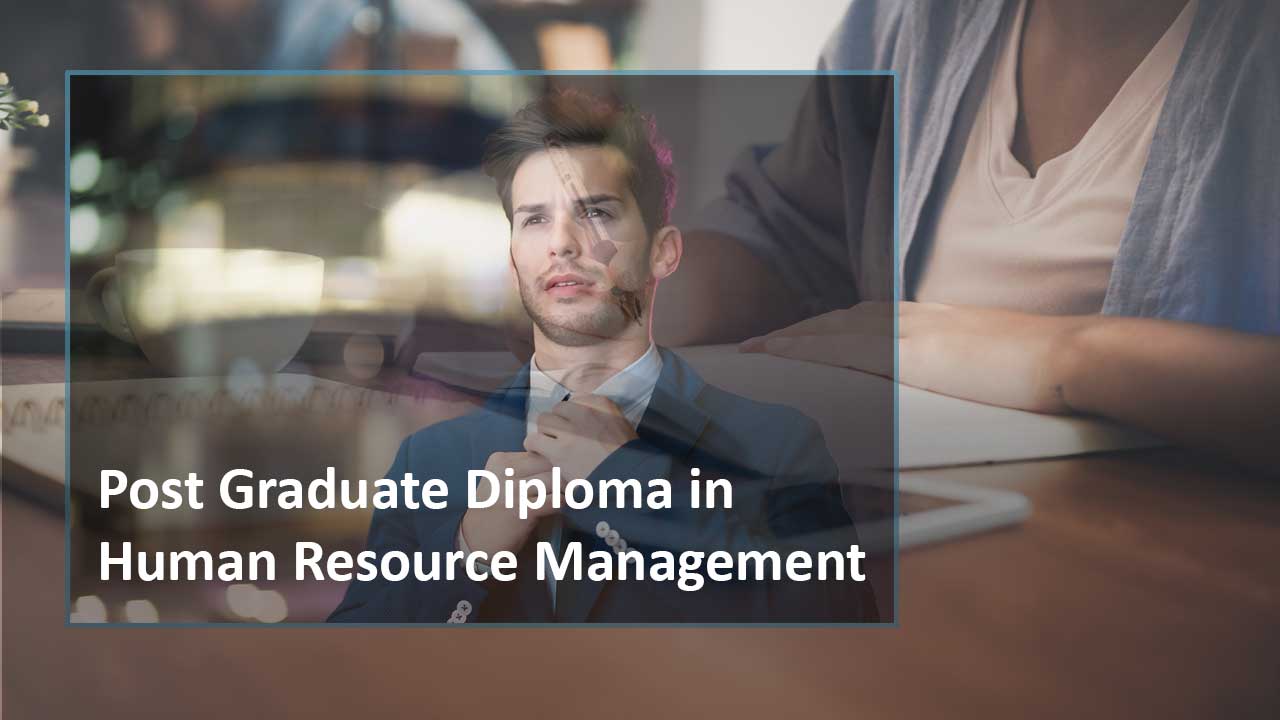 Human Resources are the lifeline of any organization. The heart of the organization which pumps energy, motivation, and employee wellbeing. This is taken care of by Human resources officers through various functions like Recruitment, Talent management, Compensation administration, Employee grievances management, learning and development function, etc.
Getting a job in human resources after completing Post Graduate Diploma in Human Resource Management is challenging as the number of vacancies is always less. Also, HR is getting outsourced from organizations. Most of the HR is provided online to the employees through HR portals. Also, the advent of mechanization in Human resources function through technology is gaining momentum. The evolution of the human resources function has been fast due to challenges faced by the Industry for people management skills. Up-gradation of the human resources professionals is the need of the hour. Also, courses like HR diploma keep students abreast with the changes that are happening in the domain of human resources and getting themselves acquainted. Also, mostly HR training help individuals to evolve for personal grooming as well. The HR programs not only provide perks for a better understanding of HR function but also to learn people building skills beneficial for self-growth as well.
Managing people and people dynamics is one of the most important, crucial, and integral parts of organizations. HR programs use experiential learning as the primary means of training so that the situation based training to students is implementable. However, HR is a good career for students who would like to undertake it as a career.
A Diploma Course in Human Resources Management is a course which up skills the students with managerial skills for effective management of human personnel in organizations. They can get the flavor of human resources from the course. This is a basic course. Those further interested can undertake a Masters Course in the subject. Bachelor's degree in human resources is best for aspiring human resources professionals. Students also could study basic BBA program in administration to understand the business know-how of the working. The Diploma Courses in HR is divided among the functions of HR. These are short term courses mostly providing in-depth knowledge into a certain specific area of expertise in the HR domain.
The areas could be:
Performance management system
Training and development
E-HR
Compensation management
Competency management
Organizational development
Change Management
HR Talent Management
HR Analytics
These are 3-6 months duration course, on completion of which you get certifications in the specific domain of knowledge. Delhi being the national capital and hub it offers many courses for HR.
HR Certification Courses in Delhi – Eligibility, Duration, and other details
| CRITERIA | FOUNDATION | ADVANCE | FELLOWSHIP |
| --- | --- | --- | --- |
| Eligibility | UG/PG(other than HR) | Experience PG (in HR) | UG/PG Experience |
| Level | Level 1 | Level 2 | Level 3 |
| Duration | 4 to 6 Weeks | 6 to 12 Weeks | 6 Months |
| Validity | Lifetime | Lifetime | Lifetime |
| Location | Bangalore, Chennai, Hyderabad, Mumbai, Delhi | Bangalore, Chennai, Hyderabad, Mumbai, Delhi NCR, Malaysia, Singapore & Dhaka | Bangalore, Chennai, Hyderabad, Mumbai, Delhi NCR, Malaysia, Singapore & Dhaka |
| Online Available | Yes | Yes | No |
Source: https://www.chrmp.com/hr-courses-in-delhi
Some of the best courses that are available as Diploma Courses in Human Resources are from the following HR communities:
HR Talks (NHRDN Web2.0 Initiative)
SHRM (Society for Human Resource Management)
Academy of Human Resource Development (AHRD)
They offer varied Diploma Courses in HR specifically.
The HR analytics as a Diploma Course is gaining a lot of momentum in organizations with the advent of big data management. AI, Iota, Blockchain are certain areas in which the Human Resources function could be impacted. Thus HR analytics equips students with the power of analyzing Master data of the employees which is huge to derive strategic HR decisions that could help implement human resources policies and changes in the organization. Culture adaption, sensitivity understanding, strategicgains, people employment, manpower planning, attrition analysis, budgetary control, and audit management are some HR applications of HR analytics. Students could opt for Management programs with Business Analytics and could choose HR as a specialization to equip them for an HR analytics course. As online courses have become very popular, you could conduct an online HR course through the famous TVRLS started by Prof. T.V.Rao. Headquartered in Ahmedabad, which is an elite group for HR professionals. The areas of expertise are leadership development, Psychological Instrumentation, and testing, OD and Change initiatives, Climate surveys & designing and implementing HR systems. Thus HR is the course for the future. Those who feel they have the skill for HR and most important passion go get it!!!