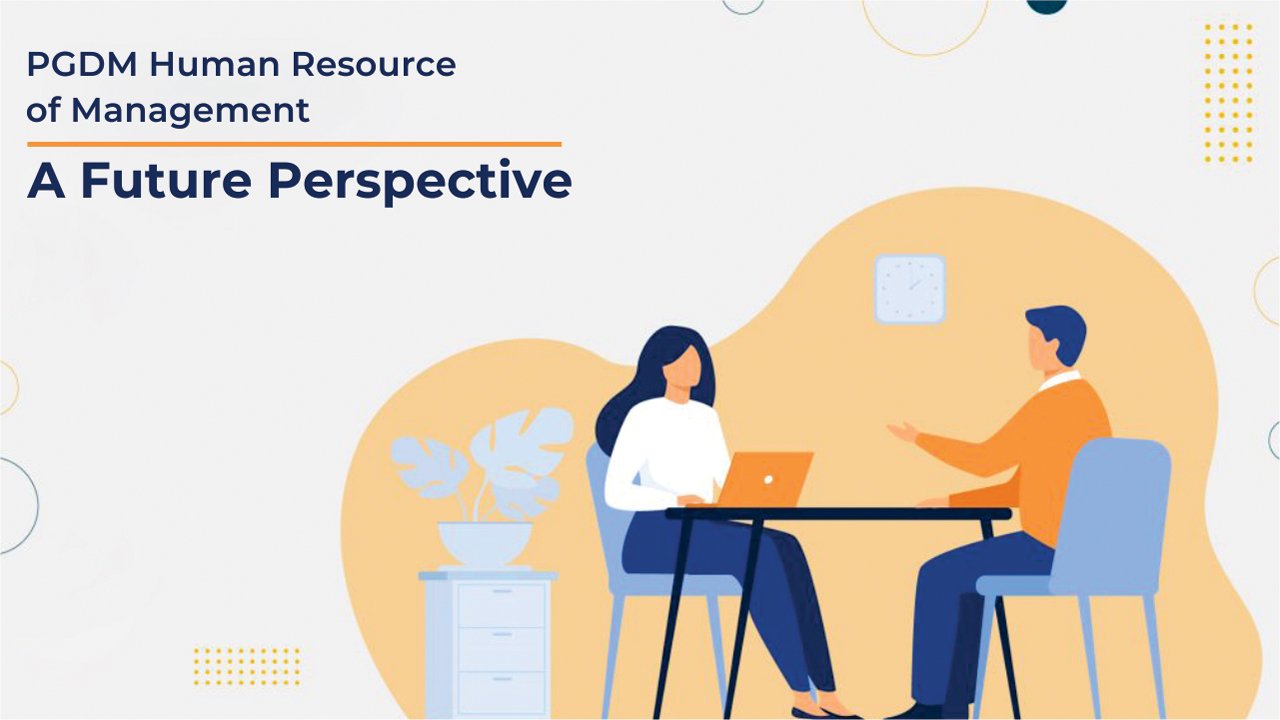 Human Resource Management or HRM is an approach of managing people in an organization keeping a framework of strategic alliance and the organizational objectives and targets. It is a function which is approaching the boardroom and a decisive decision maker in an organization. The role of HR is transcending the traditional transaction role to analytical and change management propagators who empathize with employees to be able to justify employee developmental and satisfactory needs and requirements. It is a systematic approach to people building initiatives in organizations. The functions like recruitment, selection, and employee life cycle management are the prime most work or functional roles that a Human Resources officer performs.
Human Resource Management or HRM is an approach of managing people in an organization keeping a framework of strategic alliance and the organizational objectives and targets.
The other technical areas of expertise that a HR prospective career specialist can undertake is training and development, compensation management , benefits administration , performance appraisal and feedback , and Industrial relations.
The PGDM program with specialization in Human Resources Management enables a student to explore the different domains of the business world like finance , strategist,marketing etc with in depth understanding of the HR profession.
Further, PGDM in HR specialization enables a student to specialize in the following roles and responsibilities:
● Requirements mapping of employees.
● Selection of candidates .
● Training and career mapping .
● Role development
● Compensation alignment with business objectives
● Employee orientation and induction to the system
● Performance management cycle
● Workforce and Manpower Planning
● Grievance Handling
● Conducting Climate Surveys
● Conflict Resolution between management and workers.
● Safety and Health Issue of Employees
● Provide a better working environment to the employees.
Any organization would be considered incomplete without the face of the organization that is the human resources division.
PGDM in HR up-skills you to be an efficient HR manager , counsellor and change enthusiast. The consolidation or adaptation of the employee to the organizational culture is a very important aspect for an effective Human Resource personnel to intervene in organizational development activities . An effective employee would be able to contribute to overall organizational health.
Thus the role of Human Resources in an organization was discussed in above section of the blog so as to motivate students who are interested in joining a "strategic" role of an HR Officer.The students opting for HR role can opt for a Generalist role to a Specialist role in their career depending on the focus of their current career aspirations.
The next section discusses this in detail with an insight into HR Analytics as an upcoming role
Opportunities after Completion of a PGDM-HR
The conclusion of a HR program can provide thrust to a students career in terms of job opportunities. There are large number of job opportunities that become available after the post graduate program with specialization in HR.
The role could be a Generalist profile or a Specialist profile. A generalist profile would have to handle all the HR related functions as discussed earlier for a set of employees. However, unlike a Generalist profile which is generic in nature , a specialist profile handles a specific 'domain' or 'specializes' in a in HR function like:
Training And Development Manager
As a T&D manager the onus of training and development of employees which includes competency mapping and career path development are the prime responsibility.
IT Recruitment Specialist
IT recruitment specialists have the responsibility of selecting and searching the best candidate for a role .Thus the manpower planning and workforce gap analysis that need to be conducted are the prime responsibilities.
HR Specialist Global
For multi-national concerns, a global HR specialist manages the global interfaces of the organization which includes international HR responsibilities. From policy making , compensation administration,cultural adaptation etc needs to be handled and maintained .
Compensation Manager
The compensation manager responsibility is to develop competitive compensation packages with fringe benefits with other allowances &benefits which can attract the employees and motivate them to perform.
HR its Scope in Business
The role of HR being so significant as discussed in earlier sections of the blog makes its presence almost inevitable in all business verticals.
The role of HR has major growth prospects and the best part is , it is not limited to any one industry or company. It being a critical people activity , the role of HR is prevalent in all organizations irrespective of businesses.
The scope of HR in business verticals like Information Technology (IT),Manufacturing, E-commerce,Logistics, Consultancy, Education,Research and Development , Banking , Hotel etc are some of the significant businesses /domains in current times.
Scope of HR in Analytic-Future Perspective
HR as discussed has moved out from a transaction role to a transformation role.As a result the HR aspirants need to develop a certain skill set that makes them capable of understanding and exploring change management initiatives through an analyst role.
An HR analyst would act like a doctor to diagnose the issues and concerns of employees and conduct rational analysis to identify the root cause problems, thereafter deploying implementable solutions.
Thus, a knowledge of data science methodology to indulge in analytical practices in an organization can provide scope for descriptive and predictive analytics on people related issues thus providing an inlet into impending problems and opportunities in a business.Knowledge of analytical tools like Tableau, Power BI and Python could be a booster to a career in HR.
Many Management colleges have been providing this specialization in courses today as an offering like Lloyd Business School , which offers Analytics as a choice of elective subject in the PGDM-HR program.The role of an HR specialist in an organization is to understand people and devise creative solutions to people management initiatives for which a PGDM-HR program could be truly required and essential…!
Prof. Neetu KamraAssistant Professor,Lloyd Business School