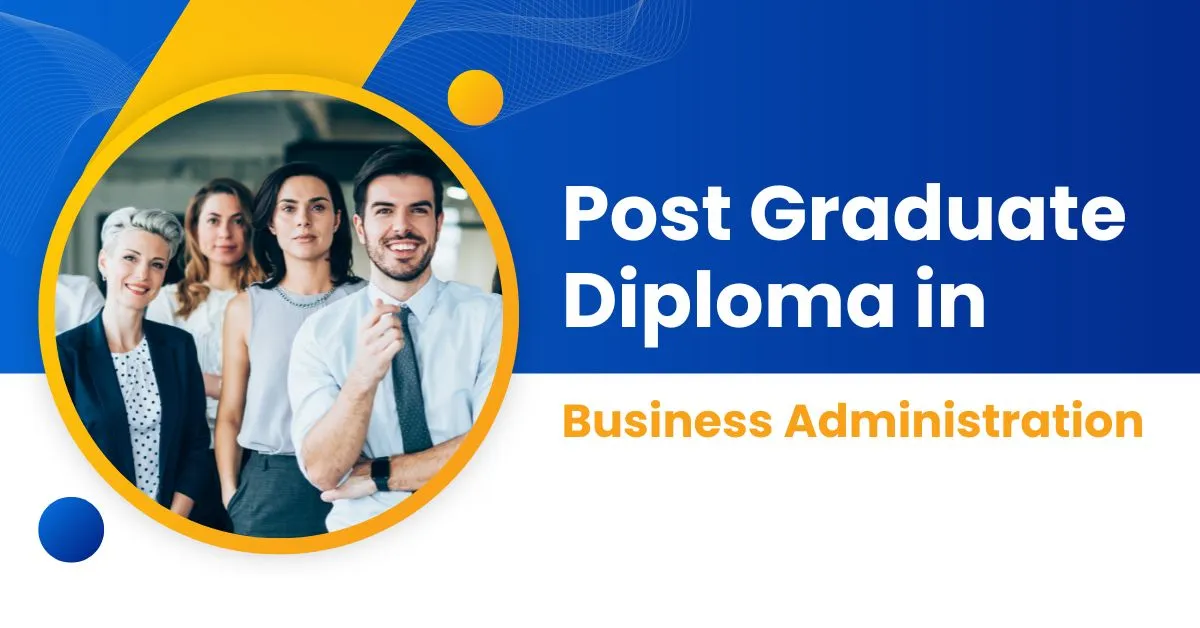 The Postgraduate Diploma in Business Administration (PGDBA) is an advanced management course designed to help students enter the business world. Finance, marketing, human resources, operations, and strategy are just some of the many areas of expertise that will be developed throughout the study. This article takes a close look at the PGDBA, including such topics as the program's curriculum, available specializations, and potential career paths.
Advantages of pursuing a PGDBA
PGDBA programs offer many advantages to students interested in careers in business administration. The following are some more benefits of PGDBA courses:
Plethora of Specializations— Finance, marketing, human resources, and operations are just a few of the Specializations available in PGDBA curricula. Each student has the option of selecting a concentration according to his or her specific academic and professional goals. They will be more marketable to potential employers after gaining deeper insight into a niche area of business administration.
Flexibility and Convenience— Many PGDBA degrees are designed to be flexible with class times to accommodate working professionals. Courses can be taken either on campus or remotely via the Internet. Students can now successfully juggle their academic and professional commitments because of this adaptability.
Transferable Skill-building— Skills like problem-solving, decision-making, analytical reasoning, and communication can all benefit from participation in a PGD-BA degree. Employers these days seek these skills vastly, and students who possess them can use them to further their careers.
Networking Opportunities— Students enrolled in PGDBA programs have several opportunities to build professional networks. Through various events, seminars, and lectures, students get the opportunity to network with their classmates, instructors, and professionals in the field. This paves the way for them to make connections that will benefit them professionally.
Practical Experience— PGDBA courses expose students to the corporate world and give them hands-on experience. Many schools provide opportunities like internships and field trips so that students can obtain real-world experience. Students gain an appreciation for the rigors and rewards of the corporate world as a result of this experience.
International Exposure— there are a lot of PGDBA degrees that include international experiences including internships and exchanges as well as overseas study trips. Learning about other countries' ways of doing business is a great way to broaden one's worldview. It expands their horizons and their network of potential employers throughout the world.
Career Advancement— Programs leading to a Master's in Business Administration place a premium on helping students grow as leaders and managers. The program includes instruction in leadership, managing teams, communicating effectively, and negotiating successfully. Students who aspire to careers in business leadership will find these abilities indispensable.
In conclusion, there are several upsides to enrolling in a PGDBA curriculum. They can focus their studies to learn a particular area of business administration and expand their general business acumen as a result. Further, it equips them with the leadership and management abilities essential to progress in their chosen profession, as well as countless possibilities for networking and exposure.
Curriculum
The PGDBA is a full-time, two-year course across four semesters. Accounting, finance, marketing, human resources, operations, and strategy are just a few of the business-related subjects covered. The program is designed to train students to think critically, solve problems, and make sound decisions in the context of business and management.
In the first year of the study, students build their knowledge and skills in the core areas of management, including finance, human resources, and marketing. Students might choose to focus on marketing, finance, human resources, operations, or strategy during the second year of the degree.
Managerial economics, business statistics, organizational psychology, management finance, marketing, operations, and strategy are the cornerstones of the curriculum. In addition, there are options within the curriculum that provide students the freedom to focus on a certain subfield of management.
Postgraduate Diploma in Business Administration Specializations
Students in India can choose from several specializations within their PGDBA curriculum, allowing them to hone down on a specific subfield of business administration. In India, PGDBA programs often offer the following Specializations:
Market Research, Consumer Behavior, Branding, Advertising, and Sales are the keystones of the Marketing course.
Specializing in finance allows students to hone their abilities in areas like investment, risk management, financial planning, and analysis.
Human Resource Management (HRM) is a specialization that focuses on learning how to recruit, train, compensate, and evaluate employees.
Supply chain management, production planning, quality control, and logistics are the focus areas for students majoring in operations management.
The study of information technology emphasizes the cultivation of expertise in areas such as system administration, data management, electronic commerce, and IT strategy.
International business helps students hone their abilities in areas like cross-cultural communication, international trade, and international investment.
The entrepreneurship specialization focuses on developing skills like opportunity recognition, business planning, and venture capital in order to start and run a successful business.
Each student makes their own decision regarding their area of concentration based on their individual interests and career goals. Based on their interests and aspirations, students have a wide range of Specializations to choose from at their educational institution.
Occupational Paths
Banking, finance, consulting, retail, e-commerce, IT, and healthcare are just a few of the many fields that welcome PGDBA graduates with open arms. Some notable careers pursued by PGDBA recipients include:
The marketing manager is in charge of creating and enforcing advertising plans.
In order to help organizations make sound financial decisions, the financial analyst examines financial data and reports findings to management.
The HR manager's responsibilities include the full spectrum of human resource management, from hiring to onboarding to remuneration and performance reviews.
The Operations Manager oversees all aspects of manufacturing, including logistics, quality assurance, and inventory management.
The chief information officer is in charge of all things related to IT, including infrastructure management, database administration, e-commerce, and overall IT strategy.
Global business operations, intercultural communication, international trade, and overseas investment are all under the purview of the superintendent of international business.
An entrepreneur is someone who takes on the risk and responsibility of starting a business from scratch. This person is responsible for everything from finding a market need to writing a business plan and raising finance.
PGDBA recipients also have opportunities in the academic and research sectors. They can also increase their marketability by getting a master's or doctorate degree in a field like management.
Opportunities for Employment and Career Growth
The placement assistance offered by Indian business schools is a major perk of getting a PGDBA. The placement cell at most management schools is responsible for putting graduates in touch with companies looking to fill open positions. The placement office coordinates campus-wide hiring events and provides resources to students looking for work.
In India, average salaries for PGD-BA graduates might range widely depending on where they study and what they do for a living. The range of annual salaries is between Rs. 4 and Rs. 15 lakhs. The highest salaries are typically found in the consulting, financial services, and marketing sectors. There are several excellent management schools in India, and every year they place a remarkable number of their graduates in well-known businesses.
Admission Process
The CAT, XAT, GMAT, or CMAT are commonly used as entrance exams for PGDBA programs in India, followed by group talks and individual interviews. Minimum standardized test scores for admission to specialized management degree programs might range widely.
Candidates must hold a bachelor's degree from an accredited college or university in order to be considered for admission. If they have their diploma in hand by the time the program begins, students in their final year may also enroll.
Conclusion
To sum up, students who are interested in a career in business administration might consider enrolling in a PGDBA curriculum. Students can hone down on a specific subfield of management while still gaining a well-rounded education in other facets of business according to the program's specialization options. Professionals with a PGDBA with the right mix of skills and expertise can find work in many different fields. The rising demand for management experts in India has also increased the appeal of PGD-BA programs.