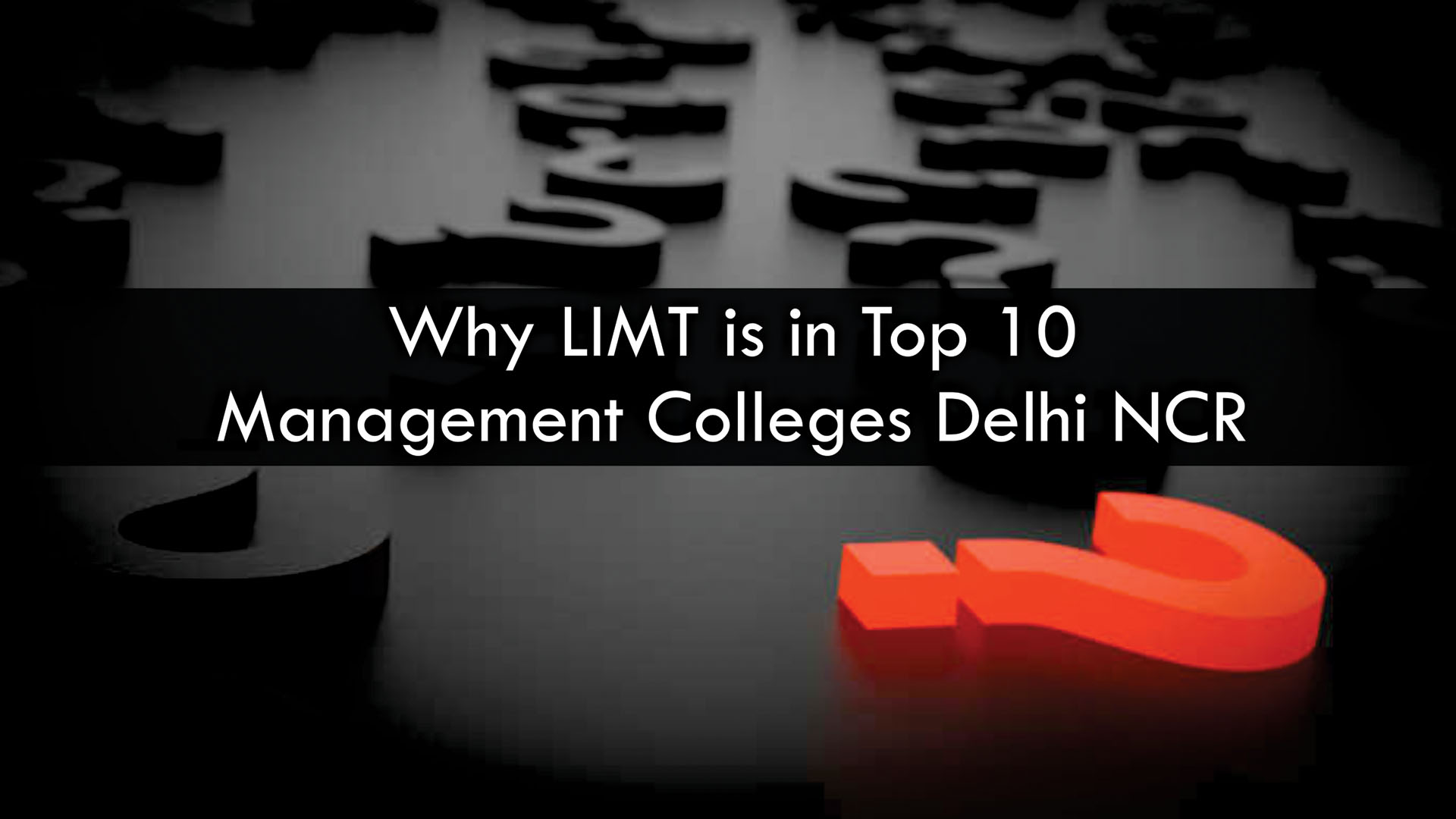 The Lloyd Institute of Management and Technology situated in Greater Noida, has got all the qualities to be recognized as the top 10 management college in Delhi NCR. A college is considered as good or best which values the student and the knowledge. LIMT has always focused on curricular and extra-curricular activities. LIMT management's decisions are always made while considering "What's the best for the students?" Atmosphere in LIMT is liberal, where each member of management shares the same belief, thereby lessening the delusion, thriving for business of teaching.
LIMT also have a mix of new, corporate and veteran teachers, where new and corporate entrants come into a college, fired up to teach and innovate, which makes it different from other colleges in the region. They also enrich themselves by learning about classroom management and the workings of the college system. Flipping coin, LIMT's veteran teachers provide years of experience and understanding about how to manage their classrooms and get things done in the Business School. Together, this mix motivates students to learn and help them grow as per their vision. LIMT's effectiveness is enhanced by its competitive and keen top management, who created a system of core values that was shared by its entire staff. All these factors have a common theme catering student-centered view of education.
It also thrives in involving parents with honest and frequent communications. There were times when students feel dishearten due to some factors beyond control of institute. Those were taken care by the management directly through mentors and programme coordinators. LIMT provides specialized faculty which help these students by doing their counseling and motivate them to get back on their path to success. These issues were timely communicated to parents in a best possible manner so the needful can be done by them also in time.
Apart from moral support, best education, a college is supposed to provide you with an environment where growth and development also plays an important role. There shouldn't be a case when you're with an organization for two-three years and still out dated. LIMT has always made sure that along with curriculum; their students should have knowledge about the market. They have their courses tied up with industry partners like Safeducate, Manpower and IBM. Students not only get the exposure of college they are also fully exposed to the industry. Infrastructure and study programme coordinated with top notch MNC's also make LIMT ahead from other institutions in this industry.
When a student joins a college besides the normal course curriculum, they expect placement also from the college. LIMT has successfully placed its students nationally and internationally. They have a team who works diligently to provide good internships and placements to its students.
Undoubtedly, think of a factor and LIMT has topped it. The core and corporate faculties put in a lot of efforts to make the career of the students bright. They have always tried to provide the platform to the students to enhance themselves by the way of workshops, seminars, symposiums, conclaves, industrial visit and so on.