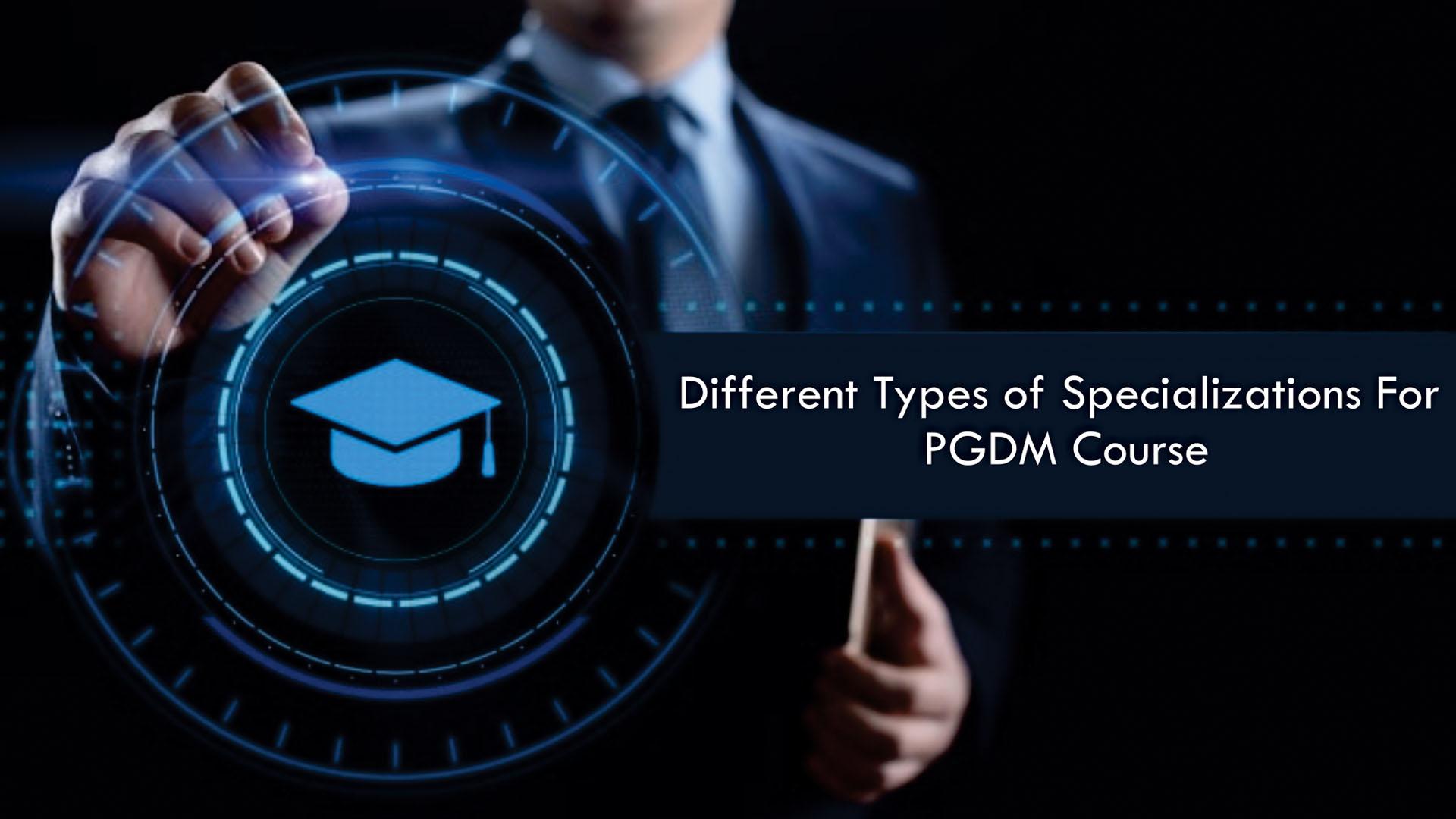 The Post Graduate Diploma in Management is a programme that can be pursued by students after their Bachelors/Graduation. The notable thing about this course is that it doesn't restrict any candidate with respect to their qualification background, implying that anyone from fields like science, humanities, commerce and others can pursue a PGDM programme. Another distinct feature is the orientation with which the course is taught which is totally application based and Industry-Integrated rather than just theoretical in nature. Having said that, PGDM Course is offered by various Business Schools around Delhi NCR like Lloyd Business School and many others. The programme is offered with dual specialisations; one being a major and another a minor. The specialisations offered by institutes mostly are Business Analytics, SCM, HRM, Marketing, Finance, International Business, & Information Technology. Some of the recent specializations that have made their relevance in the contemporary scenario are PGDM in Entrepreneurship, Apparel, Rural, International Marketing.A PGDM student can opt for specialization in two areas (if a dual specialisations is offered by the institute) in order to increase the options of employability and expertise. Of course there are some combinations that have proven worthwhile like Marketing & Human Resource, Finance & International Business and a few more. Nevertheless, the most important factor that must be put into consideration while choosing a specialisation is primarily the interest of the student and then the scope of growth & development in that area.Each specialisation caters to distinct facets of the management. However, each one of them is internally linked and dependent on each other for functionality in an organization. Hence, as a student of Industry-Integrated & Industry-Oriented PGDM programme, one needs to have a fair knowledge of all areas irrespective of the specializations one opts for. It shall be advisable to go through what all a specialised area covers before opting for the same. Few of the specialisations along with their purview are mentioned below.
Supply Chain Management:
With the increase in E-commerce, the challenges and opportunities for the SCM Industry have increased considerably. In fact, the online ordering has brought the lethargic processes in supply chain to the front so that same can be replaced with better techniques and leaner processes. Hence, the aspirants can opt for this specialisation for growth and innovation. The subjects under this specialisation offered by niche colleges like Lloyd Business School are Logistics Management, Inventory Management, Operations Management, Queuing Systems, Supply Chain Risk Management, Six Sigma, and Forecasting.
Marketing:
The specialization is offered by almost all the management institutes due to its obvious popularity and wide application in the current business scenario. The dynamic nature of this area makes its one of the most relevant fields in the management today. It covers areas like advertising, customer relationship, consumer behaviour, integrated marketing communications, sales & distribution, services marketing, branding and digital marketing. The candidate needs to identify his interest area and gauge his communication skills before opting for this specialisation.
Human Resource:
The workforce or the human capital is considered to be one of the most important and irreplaceable assets of any organization nowadays. The importance of the HR for all the strategic reasons has made this specialisations most sought after and relevant today. This field has also seen numerous changes and growth over the past years due to factors like outsourcing and diversity at workplace. The facets HR specialisation covers at PGDM colleges like Lloyd Business School are Training & Development, Industrial Relations, Compensation, Organizational Development, Change, International Human Resource, & Strategic Human Resource Management.
Finance:
Any organization's survival is determined by the efficient utilisation and management of resources like money. The techniques of cash management have changed by leaps and bounds in the last decade especially by the advanced technology and softwares that have eased up the processes. An aspirant with just good calculations may not be able to master the art in this area. One needs to have knowledge of subjects that are covered in this specialisation like Financial, Cost & Management Accounting, Financial Derivates, Security Analysis & Portfolio, Banking & Taxation, Risk & Insurance.
Business Analytics:
Data driven analytics specialization is one of the most preferred by the aspirants today due to the prominence of data in the organizations nowadays. The need to gain insights from the data of years has made the organizations to look for the students are specialised in this area. As a matter of fact, there are only a few colleges in Delhi NCR like Lloyd Business School which offer PGDM specialisation in Business Analytics that is taught by professionals of the Analytics area. The specialisation covers hands on experience on tools like Descriptive Analytics, Predictive Analytics, Business Intelligence, Python , R- Programming, SAS and many others.
In a nutshell, opting for a specialisation in PGDM programme shall depend on the interest of the student and the scope of growth, research and development in that area.