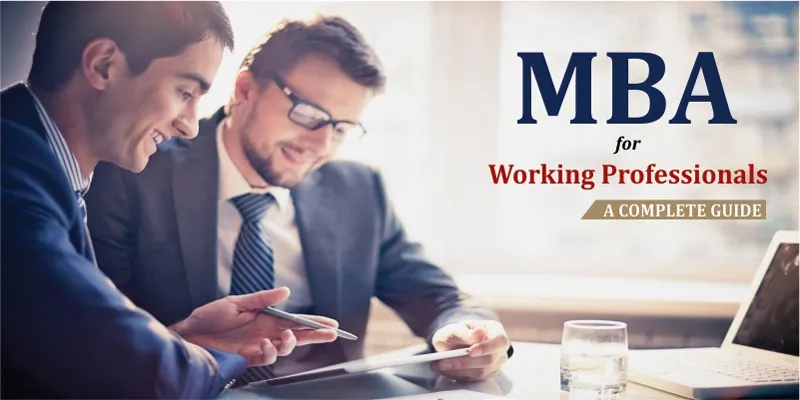 Management, as a course, is being perceived with adulation by the masses at present. In this fast-paced world mostly governed by the corporate and their commercialism, people have started to get inclined towards various management courses. These courses provide one with a broad and strong premise of business disciplines like Finance, Economics, Marketing, etc. Such courses let you gain a thorough knowledge of various management theories and their relationships with different industries and customer bases. A person who has learnt management can bag any leadership position easily, venture into a startup and efficiently manage an organization or team.
The popular management courses in certificate, diploma and degree levels are—
MBA is the acronym for Masters in Business Administration and is offered by
● MBA (Master of Business Administration)
● BBA (bachelors of business administration )
● PGDM (post graduate diploma in management)
Some popular Management specialisations in India
● Hotel Management
● Hospital Management
● Aviation Management
● Event Management
● Human Resource Management
● Marketing
● Operations Management
● Information Technology
● Business Analytics
● International Business
● Entrepreneurship And Family Business
● Media Management
● Infrastructure Management
● Digital Marketing
● Textile Management
● Finance
● Supply Chain Management
● Strategic Management
● Agri-Management
The most sought-after course amongst the aforementioned list of courses is MBA. People from various academic backgrounds and age groups prefer pursuing MBA. Besides holding a great value, this degree also provides its holder with a humongous scope of promotion in every field irrespective of their qualification, age and position. Even working professionals should opt for an MBA Course to assess and achieve a bright future in the job prospect.
Doing An Mba As A Working Professional:-
Pursuing any kind of formal education degree after securing a job is somewhat stigmatized in our country. However, people are breaking free from these stereotypes and engaging in pursuing a degree even after being a working professional to secure a brighter and better career. The following points will help you assess why doing MBA as a working professional is important-
● Build Advanced Management Skills:— 2 years of MBA classes' help you evolve your management skills which are extremely necessary to run a company successfully. It lets you brush up your advertising, networking and connection creating skills. An MBA degree teaches you how to manage a difficult situation with ease while educating you on gathering, interpreting and creating reports based on industry data efficiently.
● Innumerable Specializations to Choose from:- MBA is popular on an international level. Universities and business schools across the globe have introduced a diverse range of MBA programs in their curriculum. These programs specialize in different aspects of the business world.
● Let's You Gain Access to a Substantial Business Network:- MBA creates amazing networking opportunities which in turn help to Inflate a person's business management capabilities. These connections often provide a good overview of the business world. This lets you have a proper understanding of how the business environment functions and predict any upcoming change thus allowing you to adapt faster to it.
● A Handsome Salary:- an MBA degree not only provides job security but also an exorbitant salary. The income of an MBA graduate is always higher than the income of a person with a normal master's degree.
● Instils Entrepreneurial Mindset To Start Your Own Company:- if you are interested in becoming an entrepreneur then MBA is your right fit. This course aware you of all the major traps you need to avoid while setting up your startup so that your company grows over time.
● Gives opportunity To Pursue Diverse Career Avenues:-An MBA graduate has a high demand in every company hence having an MBA degree will let you change the industrial sector you are currently working in. It may even allow you to switch your current administrative position
MBA Course Available For Working Professionals:-
There is an increased level of competition in every sector. People are suffering from zero job satisfaction in the current scenario. With the subsequent rise in the rat race, it is very important to stand out among the crowd to thrive in society. Pursuing an Executive MBA even after securing a job will exactly let you do that effortlessly.
Executive MBA- This degree program is equivalent to the normal MBA program but this program is only meant for those corporate executives and senior managers who are already working. This program, usually referred to as EMBA, permits executive workers to earn a degree while continuing to stay dedicated to their full-time jobs.
Options While Pursuing Executive MBA:-
Executive MBA furnishes a person with a sea of options to choose from.
●One Year Executive MBA:- It is a full-time residential program offered by the best Management College. The duration of this program is typically 12 to 15 months
●Online Executive MBA:- For those professionals who juggle work, school and family, an online executive MBA is ideal. Every online program is usually offered through email, computer conferencing, chat online bulletin boards and sound and video clips. It usually concentrates on developing the knowledge base of business practices in finance accounting marketing besides emphasizing general management and leadership. It usually takes two years
●Part-time Executive MBA:- As the name suggests, this program offers classes in part-time formats like weekend classes.
●Full Time Executive MBA:- The regular full-time executive MBA classes include several evenings a week plus almost 15 hours a week for individual study preparation and group work. It is generally done on campus.
Top Private Colleges Across India Offering Executive MBA:-
| S.No | Name of the Institution | Average Annual Fees |
| --- | --- | --- |
| 1 | NMIMS Deemed to be University, Mumbai | Rs 5,00,000 |
| 2 | XLRI, Jamshedpur | Rs 20,95,000 |
| 3 | Xavier University, Bhubaneshwar | Rs 14,00,000 |
| 4 | Indian School Of Business, Hyderabad and Mohali | Rs 37,00,000 |
| 5 | Management Development Institute, Gurgaon | Rs 9,73,000- rs 15,35,000 |
| 6 | Institute of Management Technology, Ghaziabad | Rs 15,00,000 |
| 7 | Great Lakes Institute of MAnagement | Rs 8,50,000 |
| 8 | Indian Institute of Foreign Trade | Rs 3,50,000 |
| 9 | Xavier University, Bhubaneshwar | Rs 17,30,000 |
| 10 | International Management Institute, New Delhi | Rs 12,00,000 |
Top Government Colleges in India Offering Executive MBA:-
| S.No | Name of the Institution | Average Annual Fees |
| --- | --- | --- |
| 1 | IIM Bangalore | Rs 27,50,000 |
| 2 | IIM Ahmedabad | Rs 23,00,000 |
| 3 | IIM Calcutta | Rs 27,00,000 |
| 4 | IIM Lucknow | Rs 23,50,000 |
| 5 | IIM Indore | Rs 10,00,000 |
| 6 | IIT Delhi | Rs 10,80,000 |
| 7 | Faculty of Management Studies, Delhi | Rs 1,00,000 |
| 8 | VGSOM Indian Institute of Technology, Kharagpur | Rs 6,00,000 |
| 9 | IIM Kozhikode | Rs 10,00,000 |
| 10 | IIM Shillong | Rs 18,70,000 |
Eligibility Criteria to satisfy before securing admission in an Executive MBA course:-
● A minimum 50% aggregate or equivalent from a recognised university
● At least 2 years of work experience (not in the part-time mode)
● Cracking CAT with a required percentile
● Different B Schools have different criteria so the candidates must check them before applying.
Perks of Pursuing Executive MBA:-
Upgrading one's managerial skills in the field of work is important to adapt to the rapidly changing business domain. Satisfying the gaps in knowledge and pragmatically tackling the pressing situations one may encounter in the business world are the main realms that are focused on in this course. Owning this degree will not only adorn one's resume but also open numerous doors to astounding opportunities. Working professionals who own considerable work experience must opt for an EMBA degree to accelerate their climb up the career ladder.