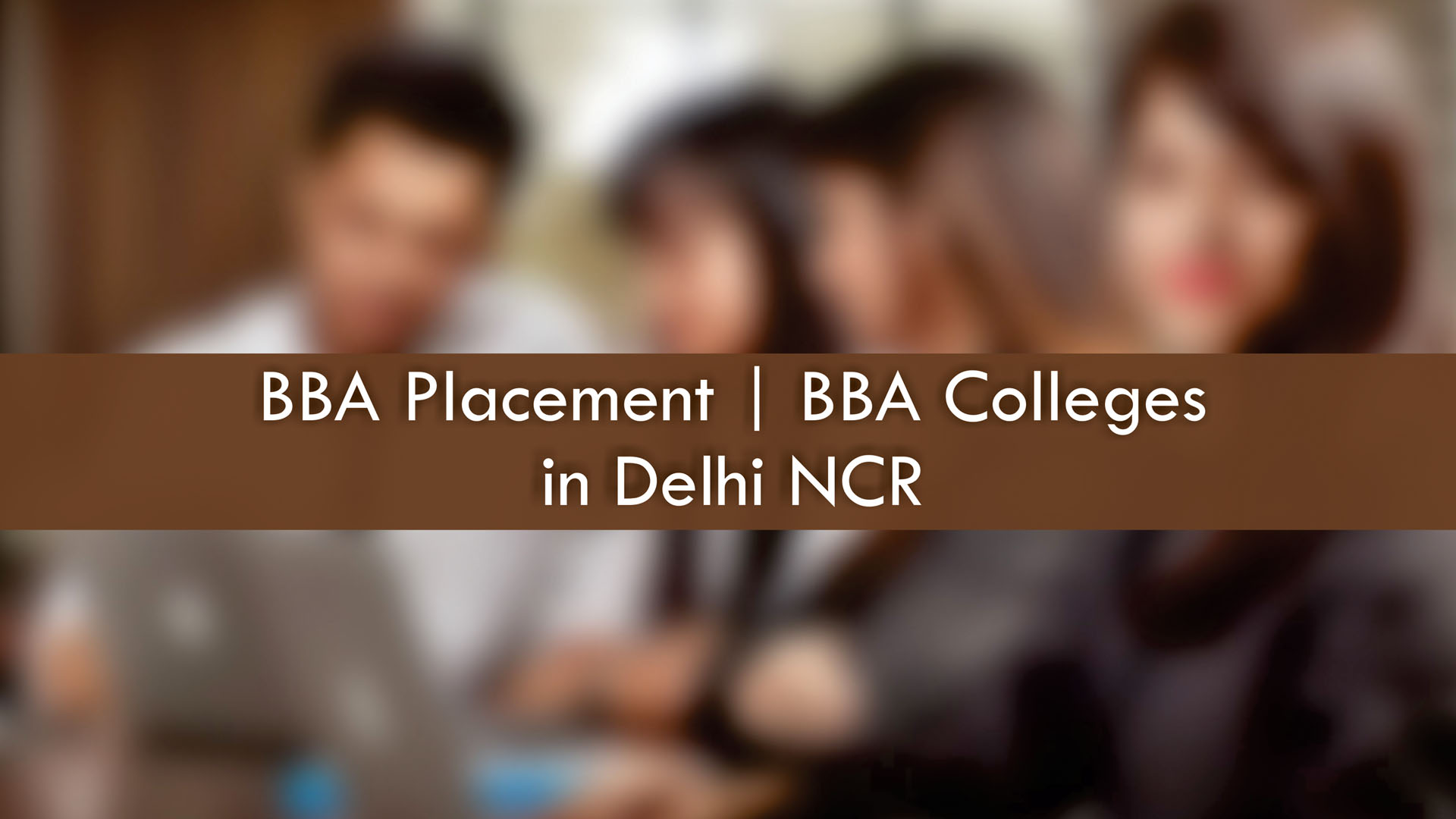 Bachelor of Business Administration (BBA Course) is currently the most demanded course in India among the youth. The main purpose of this course is to give a broad knowledge of all the functional aspects that are been carried in a company. It also helps the students in getting the specialization in a particular domain by offering them the exposure to different core subjects.
This degree also helps in developing the different competencies of the students like communication skills, decision making, and team work. Students get the chance to upgrade their skills with the help of case studies, presentations; industrial visits and interaction with experts from the industry.
BBA course gives thorough learning about the industry atmosphere and teaches all the fundamentals of management to the young managers which are required to face the competition in the market. BBA is a professional degree and has a huge scope in the corporate. The employers are interested in hiring the BBA graduates for various managerial positions in the corporate world. This course not only entertains the private jobs but also gives an exposure of the government jobs like banks, railways, defense, police etc.
The BBA graduates have excellent opportunities available in the market for their future prospective.
The BBA graduate can seek job openings in the following sectors:
| Industry | Positions |
| --- | --- |
| Retail | under Retail BBA graduates can hold various positions like purchase executives, store manager, floor manager, business development managers etc. |
| Logistics | Logistics is the branch that deals with the activities related to the movement of consumer goods. The different logistics officer, logistics executive, warehouse manager etc. |
| FMCG | Under this branch, the young managers get a chance to work as a sales and marketing manager in the Fast-Moving Consumer Goods industries. |
| Finance | The sector of finance is growing multi folds. The BBA students can work as the accounts payable, accounts receivable, accountants in financial companies. |
| Marketing | No business grows without marketing. Marketing managers are in demand. The BBA graduates can apply for this post in various industries and can see them at higher positions in no time. The demand for digital marketers is also increasing now days. |
| Operations | They can also land them up into any operational job. Bank operation managers, MIS manager, data controller. The fields related to operations are always open for them. |
| Advertising Agencies | This industry is highly in demand. The professional graduates who have not attained a degree in advertising or mass media can do a certificate course of 3 or 6 months and can join this industry. They can also see their future in animation industry. |
| BPO | There are different profiles which a student can pursue in Business Process Outsourcing. It could be a voice or non-voice profile. Students can join any of the profile depending upon the interest. |
The training & placement cell of Lloyd Business School - Top BBA college in Delhi NCR, Greater Noida works rigorously to place their BBA Students in different sectors. Lloyd has expert faculties who teach subjects according to their specialization which makes students competent in the market and hence students turn out to be very effective and efficient during their job responsibilities.
There are students who have been placed in different industries with the help of T&P cell of Lloyd and few students are also pursuing their post graduation from Lloyd. Since the placement opportunities are very high, it is advisable to be specialized in your area of interest. MBA can be pursued in different disciplines from Lloyd like IT, Operations, Marketing, Finance, HR and International Business. PGDM is also a course which the graduate students can preferably join for specialization in Business Analytics (PGDM in Business Analytics), HR and Supply Chain Management.
Which BBA colleges gives best placements in India ?
Top BBA/BBM Colleges In India - 2019 Rankings, Fees, Placements ...
BBA Placements - Top BBA Colleges India
Top BBA Colleges in India 2019: Rankings, Fees, Placement ...
How to Prepare For BBA Placements in India? Scope & Process
List of Top BBA Colleges in India
Top 10 BBA colleges in India
BBA (Bachelors of Business Administration) is one of the most sought bachelors degree programme after 12th. It is a three-year bachelors degree programme for those who are interested in management studies. During the study period of business administration, students learn how to make business plan or business ideas more optimistic and positive that can help the industry. This course develops the student's practical managerial skills, communication skills and business decision-making.
BBA course from Lloyd Business School incorporates training and practical experience, in the form of case projects, presentations, internships, industrial visits, and interaction with experts from the industry. Lloyd Business School is among the top BBA colleges in India and one of the top BBA college in Delhi NCR. After completing BBA student has usually two career options
Pursue Postgraduation
Look for job opportunity
Some of the polished areas where Lloyd Business School provides placements after BBA are:
Banks
Marketing Organizations
Educational Institutes
Business Consultancies
Multinational Companies
Financial Organizations
Export Companies
Hence we can conclude that BBA from Lloyd Business School is undoubtedly a career full of opportunities and prospects for success. The scope and the value of management courses are increasing with the speed of fire in dry grass. After completion of BBA from top BBA colleges in Delhi NCR, one is able to get great job opportunities in the industrial world. BBA opens up numerous career paths in the future. Business administration experts or professionals play a very crucial role in every sector.