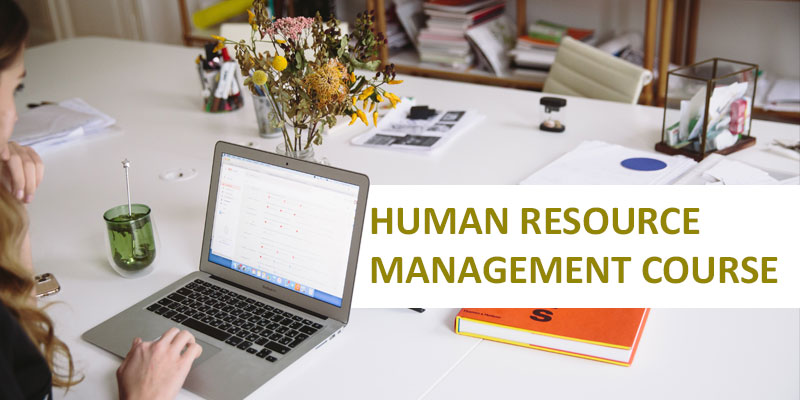 Human Resource Management ina Nutshell
Human capital is an asset for all working organisations. The reins of a successful organisation are always in the hands of the people connected to it. This makes the management of people a vital component of the organisation's performance, as the outcomes are directly upon their functioning. This simple notion renders the responsibility as well as the importance of having a department solely dedicated to human resources. To put it simply, human resource management is the skill of managing people associated with a company in a manner that helps the individual and the company grow. It is upon the HR team to ensure that constant value addition is taking place in the company. A part of their function includes acquiring and retaining staff, their training and development, motivating them, involving them, and ensuring they're adequately and timely compensated for their contribution.
Degrees That Open Up a Career in HRM
When it comes to human resource management, there is no hard and fast rule that you need to have this specialisation as an academic background to work in this field. Being an inseparable organ of every organisation, the doors to carve a career in this line are always open. More so because in the later years, it's the skill that counts. However, here is the list of degrees that a student can go after for a promising career in this field.
1. MBA in Human Resource Management
2. BBA in Human Resource Management
3. PGDM In HRM
4. MA in Human Resource Management
5. MSc Organisational Development
6. Masters in Management HR
7. MA in Organisational Psychology
Post Graduate Level Entrance Exams to Study HRM
There are various entrance exams conducted at the national, state, and university levels across the country that a candidate can appear for to study Human Resource Management at the PG level. The most popular degree when it comes to HR is Masters in Business Administration, which is professionally rewarding on so many levels but equally competitive too. The range of entrance exams conducted to ensure admission in top B schools are many, but the selection is tough due to the vast majority of young graduates going after this degree.
1.CAT
A widely known and most accepted Entrance exam for MBA is this Common Admission Test conducted every year in November by IIM Indore. Candidates can check their eligibility from the official website of IIMA and register online for the exam. The difficulty level of CAT is mostly high, but the catch is that all colleges accept this exam, even as a qualifying criterion. So even if you score considerably less, there's a 99% chance of you getting admission to a private college anyway.
2. CMAT
This Common Management admission test takes place every year during the end of January and applications start rolling in around the beginning of November of the previous academic year. This exam is conducted by the National testing agency and is accepted by more than a thousand colleges offering MBA across the country.
3. IB SAT
IBS aptitude test is conducted by ICFAI Business School Hyderabad to allow students to take admission into various MBA and PGDM courses. The applications usually begin during the month of July and end around the second week of December.
4. XAT
The registrations for the Xaviers Aptitude Test begin in the first week of January. This entrance test is conducted by XLRI Jamshedpur. This is a Computer-based test and almost 150 b schools in India accept admissions through this exam. After CAT this is the second most popular exam for MBA and PGDM entrance and almost 90K students attempt this exam every year.
5. SNAP
Symbiosis International University Pune conducts the Symbiosis National Aptitude Test. The registration process usually begins at the end of august and continues up to the end of November. Following this year there have been a lot of changes in the exam pattern, even the test duration has been reduced from two hours to one hour to facilitate ease of attempting in Covid times.
6. MAT
The Management Aptitude Test is conducted by the All India Management Association four times a year and 500 + b schools accept admissions for MBA in HRM and various other specialisations. This exam is conducted both online and offline for a duration of 2.5 hours.
Skills required to study human resource management
The main role of an HR professional includes everyday interaction with many people of all kinds. Sharp interpersonal communication and networking skills can go a long way in the long term mobility of authority. Following are the 10 skills that every HR Manager must possess to achieve that big win!
1. Flexibility
2. Communication skills
3. Problem-solving Attitude
4. Creative thinking
5. Organisational skills
6. Negotiation skills
7. Strategic thinking
8. Networking
9. Adaptability to change
10. Decision-Making Ability
Subjects Covered Under Human Resource Management
The course curriculum for human resource management is divided into 2 semesters or 3 trimesters depending upon the university or college offering the course.
Semester 1

Microeconomics
Financial Management
Micro OrganisationalBehaviour
Business Communication
Strategic Management
Entrepreneurship
History And Philosophy Of Human Management
Business Statistics
Managerial Computing
Semester 2

Macroeconomics
Marketing Management
Industrial Relations
Business Research Methods
Organisational Development And Change
Macro OrganisationalBehaviour
Operations Research And Management
Finance And Cost Management
Human Resource Management
Semester 3

Training And Career Development
Industrial Dispute And Welfare Legislation
Performance Appraisal And Management
Strategic Staffing
Rewards Management
Occupational Testing And Measurement
Negotiation And Conflict Management
Semester 4

Sustainable Human Resource Management
Global Human Resource Management
Human Resource Branding Value Proposition
Human Resource Decision Making
Social Security Legislation
HRAnalytics
Competency Management
Scope Of HRM In India
Human Resource Management is the central unit of all efficient organisations. Gone are the times when their scope of working ranged only to employment and compensation management. The scope of earning an annual seven to eight-figure income after this background is perfectly feasible, thus demonstrating the huge Scope for HRM professionals. No matter which industry you work for, the need for trained HR staff always persists. There are various sub-branches under this field that have also evolved over time, such as labour laws and compliance, psychology, social work and many others that are interrelated with the scope of study and also open up research doors for interested professionals. The average starting salary per year begins from 5-7L and goes up to any number. Technical and medical recruiters can potentially earn more due to a more defined and technical scope of work, but these skills can easily be acquired with time and enriched experience.
Career Profiles After HRM
The Career profiles after studying HRM can be diverse given the scope of subjects that fall under this course. Earlier, this was limited to recruitment but more and more emphasis is being laid on the work culture, environment, personal growth of employees, and fair practices which have elaborated the range of opportunities available for HR professionals. Following is the list of some of the career profiles After Human Resource Management :
1. Human Resource Planning Manager
2. Equal Opportunities Manager
3. Recruitment And Selection Manager
4. Employee Relations Manager
5. Compensation And Benefits Manager
6. Learning And Development Manager
7. Health And Safety Manager
8. Technical Recruiter
9. Medical Recruiter
10. Talent And People's Manager
11. International Human Resource Manager
12. HR Consultancy Services
Conclusion
In this article, we have crunched everything about human resource management as a rewarding course of the future to provide you with excellent career benefits in the long term. From how to get into this line of study to the career profiles that are available afterwards, everything is mentioned. Students who are interested in pursuing human resource management as a career can get admission into it at various levels, even as an undergraduate through BBA. Candidates can also go over the curriculum for HRM by checking out the semester wise break up of subjects mentioned above. The curriculum also involves certain specializations that are left to the students choice, and other credits are attributed to internships, submission of project reports, field trips, participation in industrial visits, mock studies, practicals, overall interaction and much more so the student does not fall behind in having an exemplary educational experience for a better and more prosperous career.