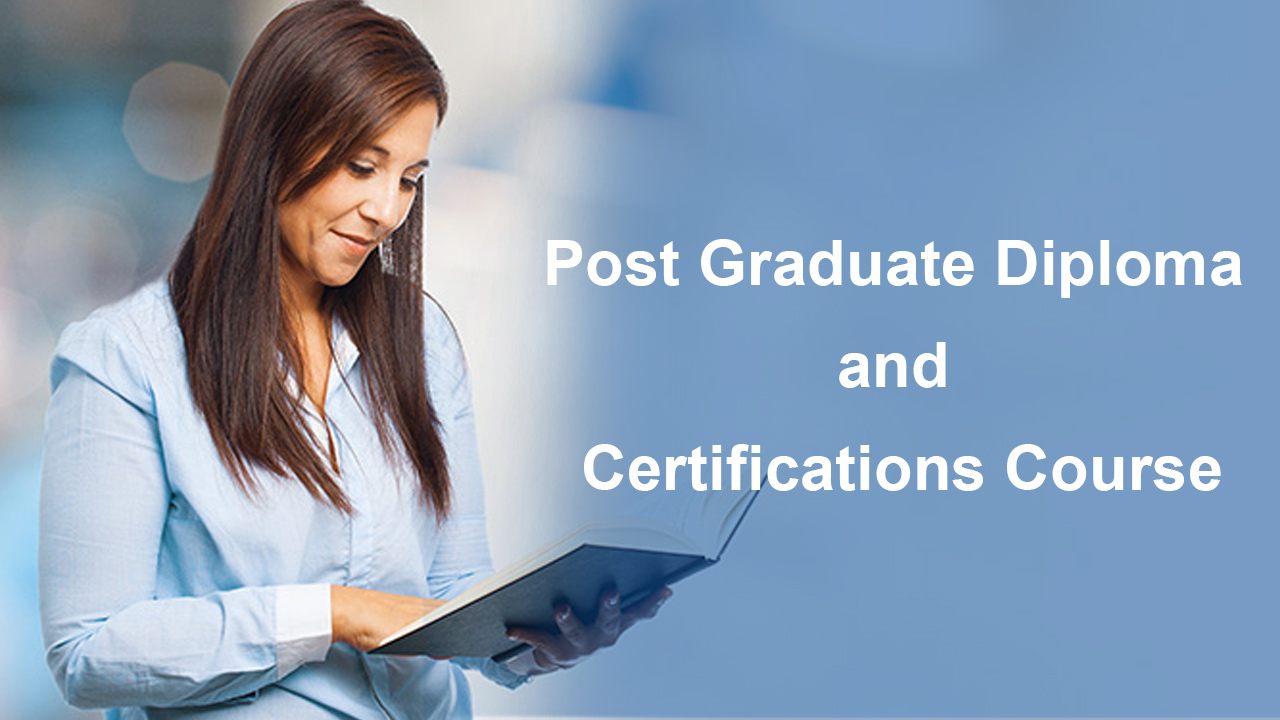 These are the terms which haunt every Graduate in India or anywhere else because it is the time when he has to decide whether he will study a Full-time degree program or the shorter version of the postgraduate diploma or the shortest version of a certification course. If a person is in a hurry to equip him with something of the higher-order thinking in a short span of time then the best suitable option is Post Graduate Diploma in Management or Post Graduate Certification course.
The question that comes to the mind why do we need this specialized post-graduate course in the first place. It is because every year we are churning out a lot many graduates than the industry actually needs. If everyone has the same qualification then what will act as the differentiator? It is these specially designed programs that will act as a filter for the recruiters. I am not saying that the graduates cannot be recruited however if an organisation is receiving many resumes for a single post then how this organisation is going to filter out the candidates. It is the first step that will save some headache to the recruiters as well as to the organisation.
Post Graduate Diploma Course and Certificate Courses are short term Post Graduate study programs. The contents are as per the Master Level and these are available in many different areas of study. When somebody is looking for a Master's program in a shorter duration then these are the best choices for them. It offers a great deal of value for money because it is shorter as well as more industry oriented. These programs offer greater flexibility. If somebody wants to earn something equivalent to masters in a shorter amount of time then these programs are the best available options for them.
As the name suggests these are Post Graduate programs, it means the basic eligibility for these programs, is Graduation. The specific eligibility may vary however the graduation is the most basic eligibility criteria to be considered for Post Graduate Diploma and Certifications Course. We can differentiate Post Graduate Certificate from Post Graduate Diploma in terms of duration. Post Graduate Certificate programs are the shortest post-graduate programs generally consist of 15 weeks. Post Graduate Diploma programs are longer than Post Graduate Certificate programs and the duration of these programs are generally of 30 weeks. These are the universally accepted definitions of Post Graduate Diploma and Certificate programs however there may be differences in different countries and different geographical regions even within the same country
We can find numerous MBA, Business and PGDM colleges across Delhi NCR and India who are conducting post-graduate diploma and certificate courses. One of the prestigious and renowned institutions is Lloyd Business School. Post Graduate programs offered by Lloyd Business School are Supply Chain Management (SCM), Business Analytics (BA), Human Resource Management (HRM) under the umbrella of PGDM i.e. Post Graduate Diploma in Management. These programs are offered in collaboration with esteemed organisations like IBM, Safeducate and many others. The students are getting what they are looking for. The contents are specifically designed keeping the industry norms in mind. The students are also encouraged to go for regular industry visits during the study program. The feedback from the industry is taken very seriously in Lloyd Business School (LBS) and if some changes are needed then they are incorporated for the benefit of the students enrolled.
PGDM (BA)
Post Graduate Diploma in Management (Business Analytics), this course is offered in collaboration with IBM. When we hear this term Business Analytics then it is synonymous with various similar terms like Data Science, Data Mining, Data Analytics, Data Analysis, etc. This is a full – time 2 years course comprises of many industry-oriented courses like SQL, SAS, Predictive Analytics, R, Python, Design Thinking, etc. The students are trained on these latest technologies that offer them a great career once they complete the program. The IBM faculties are also coming regularly on the campus to take student classes on a regular basis. It is this industry and academia partnership that is providing students with a real learning opportunity in terms of content and real-life scenarios. The eligibility of this program is to graduate from any stream. The fee charged for this course is Rs. 6 lacs.
PGMD SCM
i.e. Post Graduate Diploma in Management (Supply Chain Management), this course is offered in collaboration with Safeduate. This is also a full time 2 years post-graduate diploma program. We all know that with the advent of e-commerce, the goods are transported from one place to another place very frequently and it requires a huge management challenge. This course is specifically designed keeping this challenge in mind so that when students complete the program, they can take any role of supply chain management in any organisation. Safeducate, our partner in this program conduct regular classes on campus for the students. The students are also placed in Safeducate from time to time. The eligibility for this course is to graduate in any discipline. The fee charged for this course is Rs. 5 lacs.
PGDM HRM
PGDM HRM Post Graduate Diploma in Management (Human Resource Management), this course is running in collaboration with Manpower group. Human Resource Management, it is a vast management field that has its own challenges. Every organisation wants it, employees, to be managed efficiently. The organisation wants the employees do not feel left out and they feel like at home after they become a part of the organisation. It requires human resource management. We are training our students on the best human resource management principles. Manpower group also takes regular classes of students to enlighten them on various industry-oriented human resource management principles. The fee charged for this course is Rs. 5 Lacs.
As we are talking about Post Graduate Diploma and Certificate programs, if I do not talk about MBA (Master of Business Administration) then I am not going to do justice with an MBA. It is also a Master's program. It is a degree though. As we discussed in the beginning that a degree is a program which is generally longer than the diploma or certificate program however this is not the case with an MBA. It is also a 2 years full-time program recognized by AKTU (Dr A.P.J. Abdul Kalam Technical University, Uttar Pradesh). It is a university program i.e. the college cannot change the course on its own. The rules are regulations for this course are governed by the university. The guest lectures are conducted regularly for MBA students also. Industrials visits are also being organized for them.
In a nutshell, I would like to say that every program has its own set of attractions. Somebody wants to learn the concepts slowly and as he has ample amount of time available; he/she can go for a degree program (because degree programs are of 3 years also). If someone wants to pursue specialized, industry crafted latest technological programmes then that person will choose post-graduate diploma program however someone is in a real hurry, that person has a very short amount of time available and he wants to learn something very important and technical then it is the certificate program that will give him the desired learning. I would like to conclude here by stating that one should choose the program with the utmost care and intelligence.